December 14, 15 and 16
January 4, 5 and 6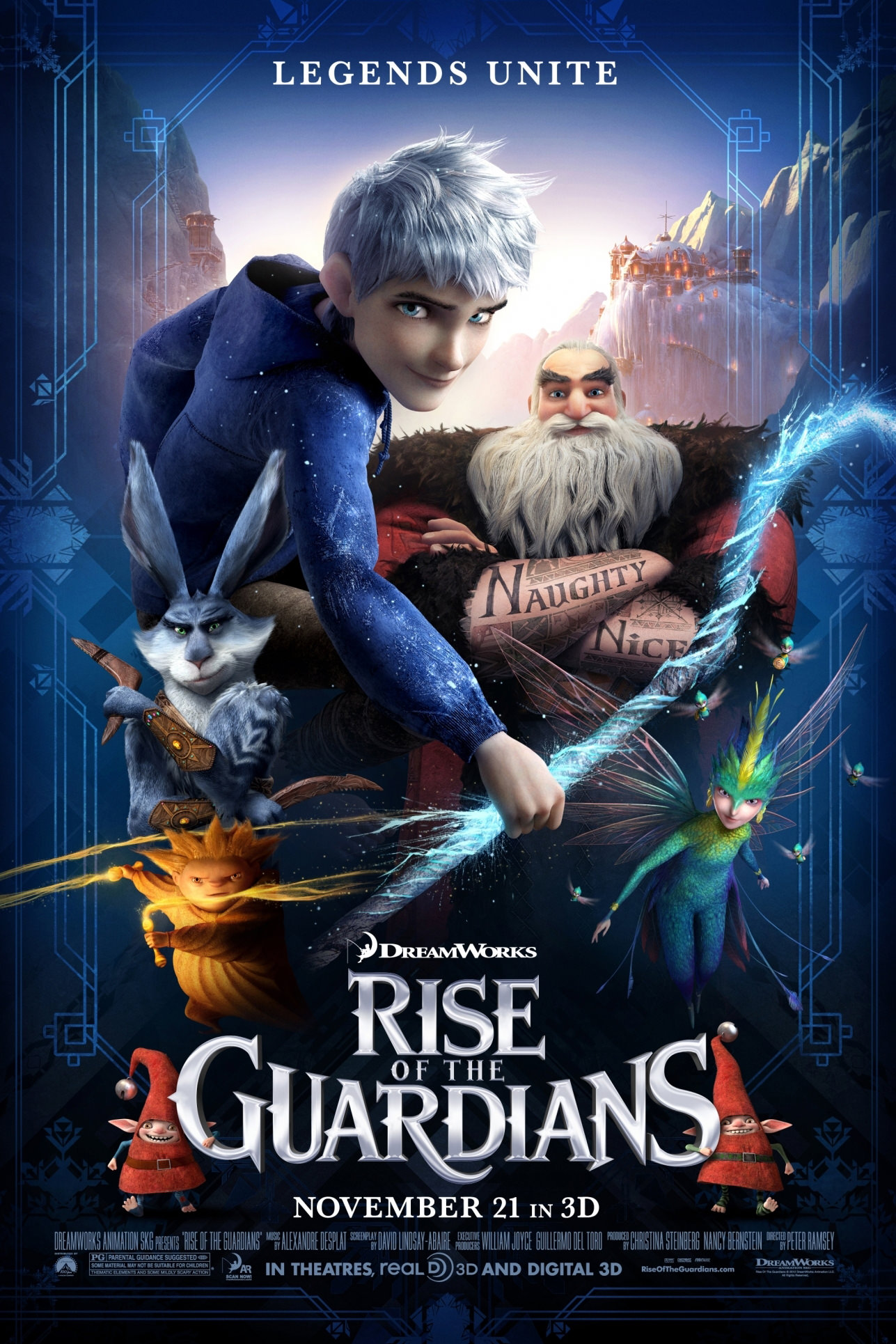 The Rise of the Guardians

(2012)
1 h 37 Rated G
Generation after generation, immortal Guardians like Santa Claus, the Easter Bunny and the Tooth Fairy protect the world's children from darkness and despair. However, an evil boogeyman named Pitch Black schemes to overthrow the Guardians by obliterating children's belief in them. It falls to a winter sprite named Jack Frost to thwart Pitch's plans and save the Guardians from destruction.
General Admission
$10
Showtimes
6:30pm
December 1, 2, 28,
29 and 30
Jingle all the Way
(1996)
1 h 29 Rated G
Workaholic Howard Langston wants to make things up to his son, and wife, Liz. He promises to get Jamie the hottest toy of the season, Turbo-Man -- even though it's Christmas Eve and the toy is practically sold out. As Langston hunts down the elusive gift, he runs into mailman Myron, another father on the same quest. With the clock winding down, Langston's moral code is tested as he starts to learn the real meaning of Christmas.
General Admission
$10
Showtimes
6:30pm
December 7, 8, 9, 21,
22 and 23
A Christmas Story
(1983)
1 h 34 Rated PG
Based on the humorous writings of author Jean Shepherd, this beloved holiday movie follows the wintry exploits of youngster Ralphie Parker (Peter Billingsley), who spends most of his time dodging a bully (Zack Ward) and dreaming of his ideal Christmas gift, a "Red Ryder air rifle." Frequently at odds with his cranky dad but comforted by his doting mother, Ralphie struggles to make it to Christmas Day with his glasses and his hopes intact.
General Admission
$10
Showtimes
6:30pm