Discover what lies beneath
START DIGGING
SCROLL DOWN
What is permafrost and how is it affected by climate change?
Now Open


TOOTH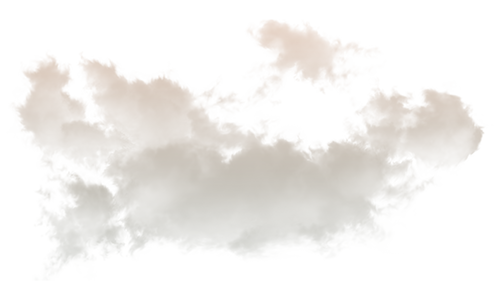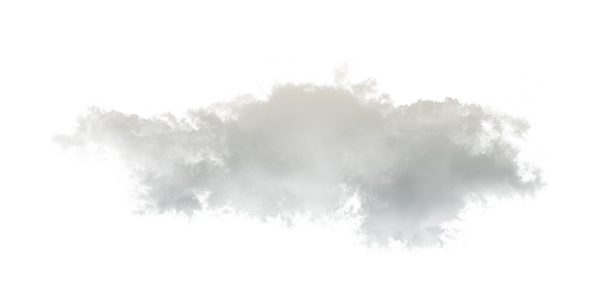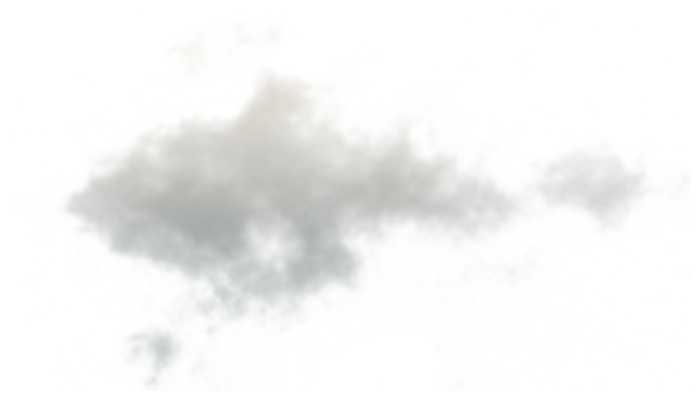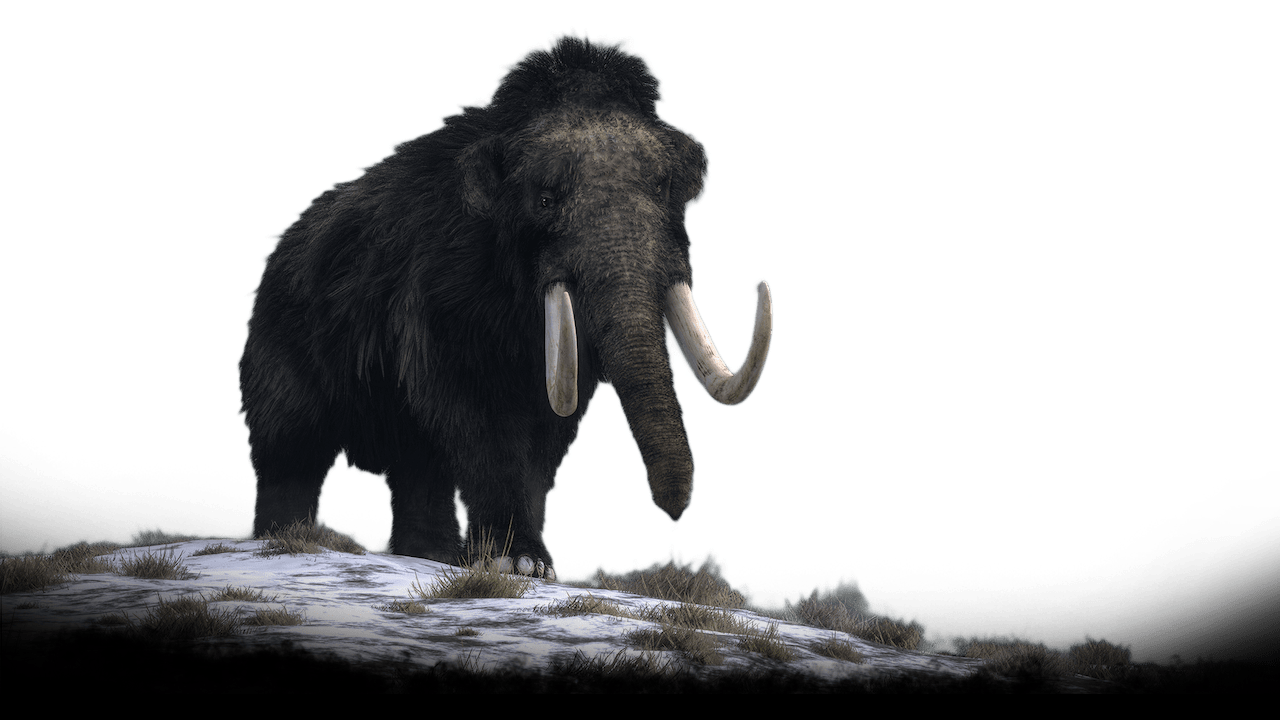 up close?
MAMMOTH
Have you ever seen a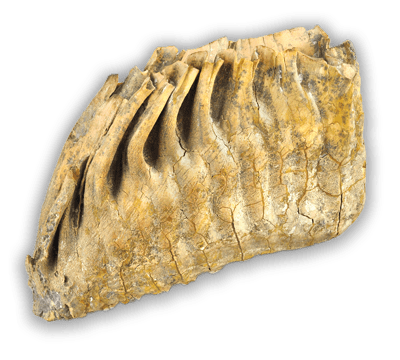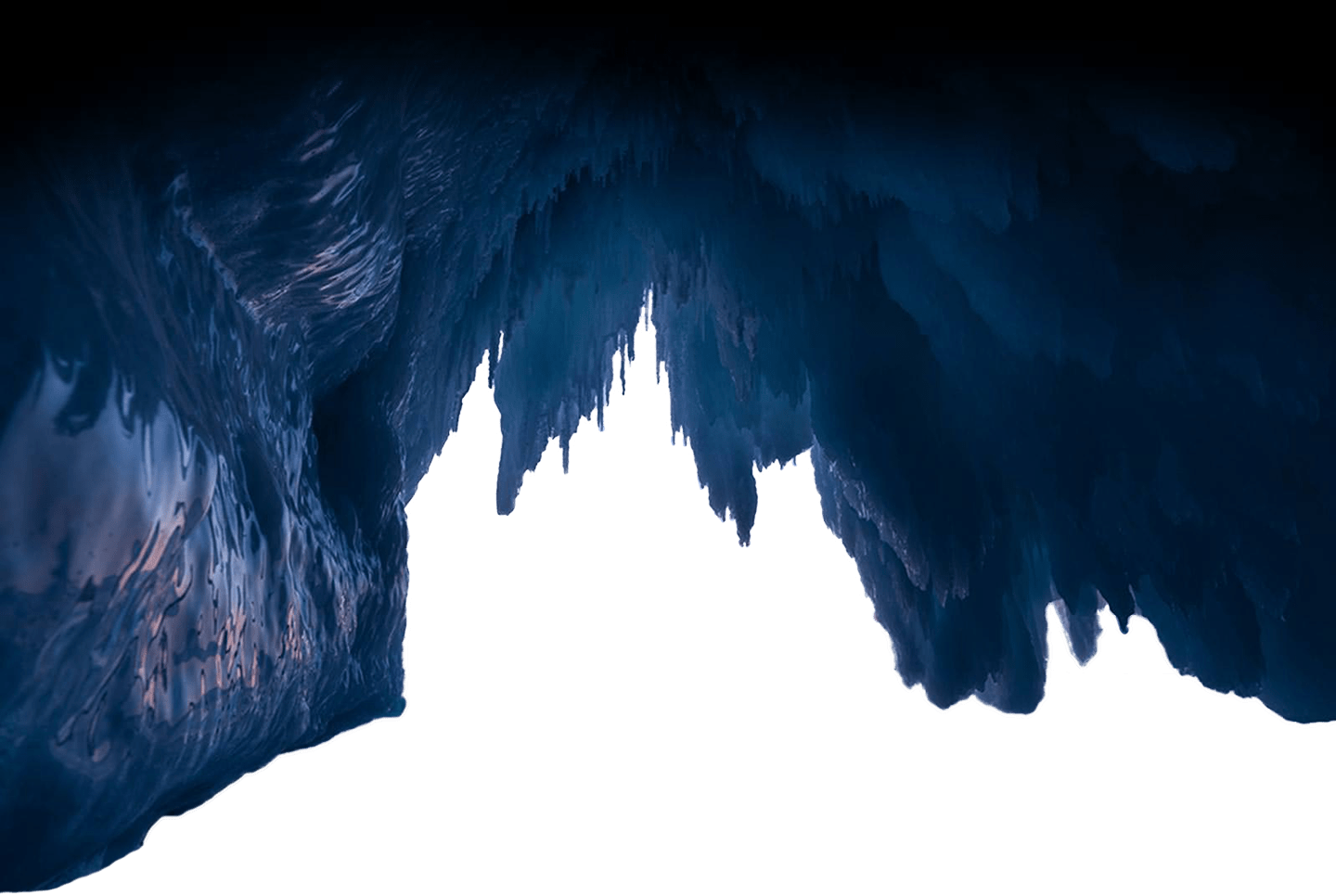 Put on your thinking cap and become a climate science detective to help researchers solve challenges posed by the changing global climate in Under the Arctic: Digging into Permafrost.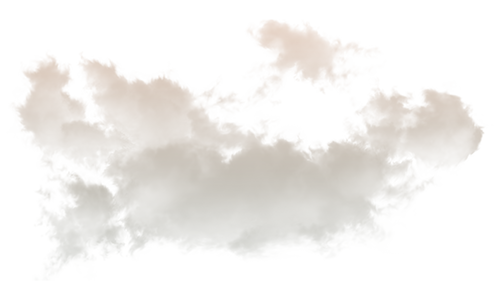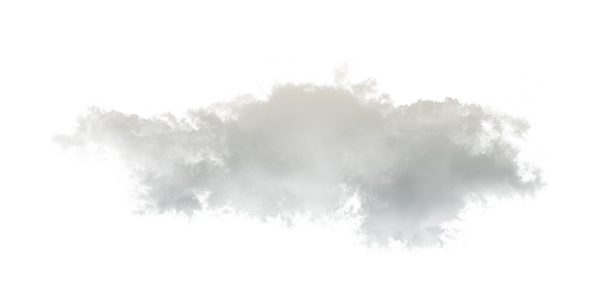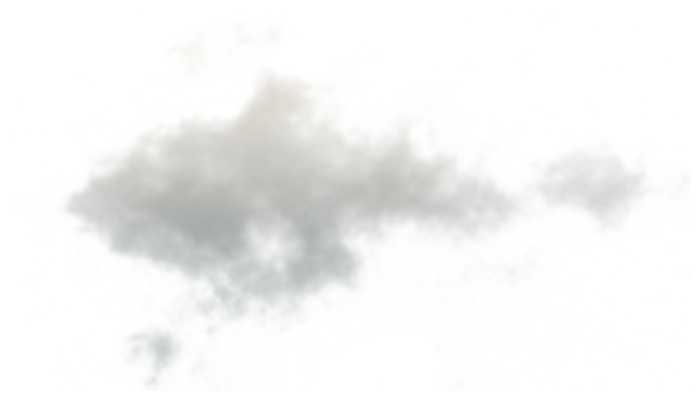 smell like?
ICE AGE
What does the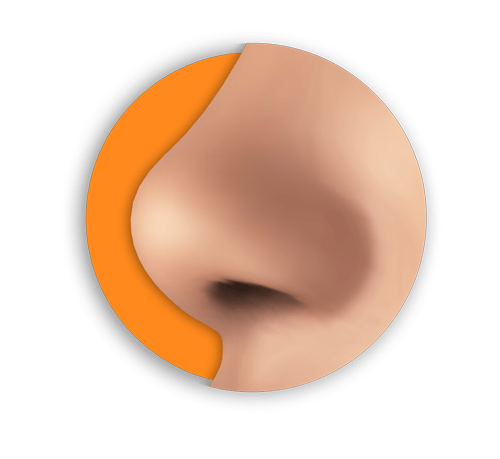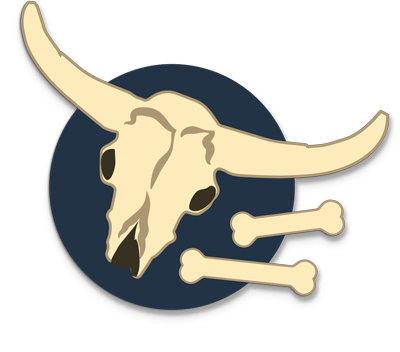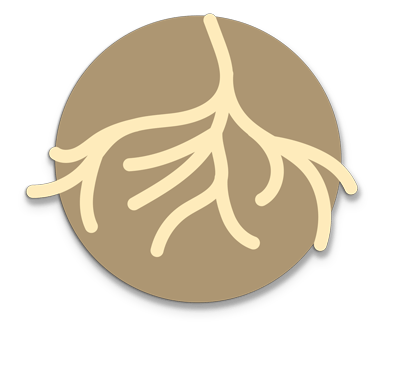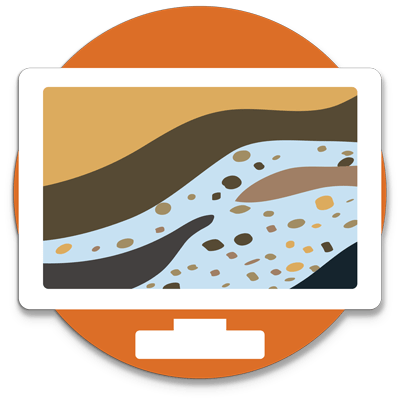 fun interactive
games
Alaskan permafrost tunnel replica
fossil research
stations
This exciting new exhibit looks at climate change through the lens of a thawing Arctic with interactive features such as...


Explore hands-on games and fun experiments!
Permafrost Field Lab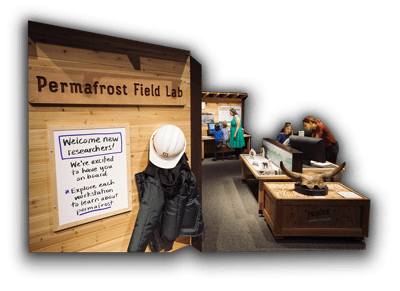 Replica Permafrost Research Tunnel
The tunnel offers an immersive setting to experience what permafrost looks—and even smells—like.
to do!
FUN THINGS
Explore all the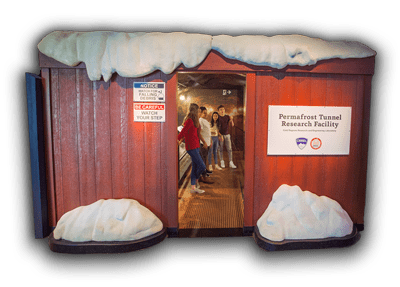 See and touch a genuine Ice Age bison skull.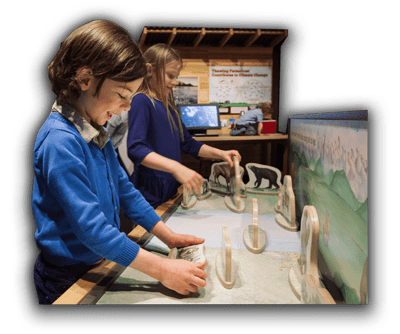 Ice Age Landscape Play Station
Use wooden models of Ice Age plants and animals for imaginative play, recreating scenes from the ancient tundra.
Bison Skull Fossil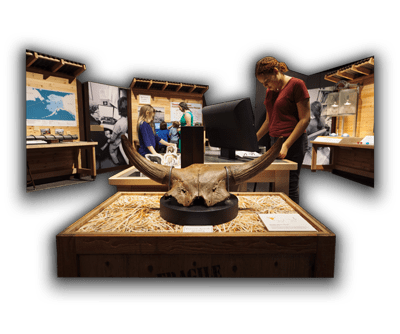 Arctic Globe
Discover how locations around the world are impacted by thawing permafrost.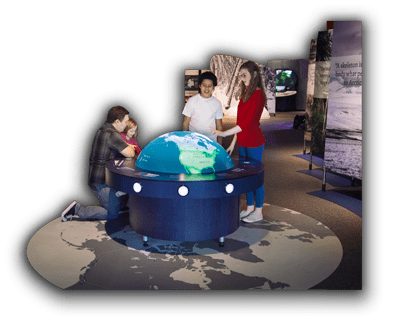 Explore a tray full of real rocks, silt, and fossil fragments collected from the tunnel in Alaska.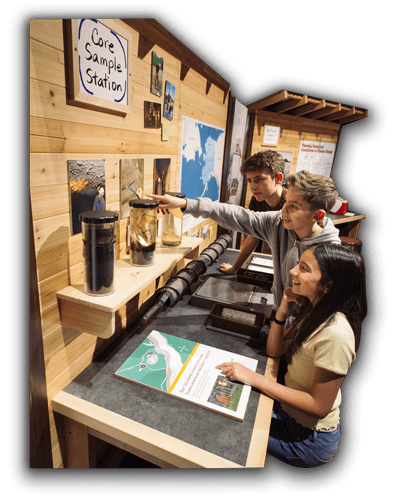 Core Sample Station
Compare the weight and visual appearance of different simulated permafrost core samples to predict where to build a new structure.
Fossil Exploration Station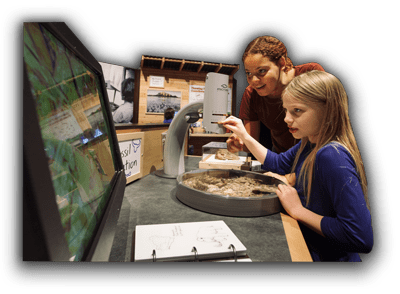 Methane Bubble Researcher Station
Take on the role of a methane bubble researcher and play a video game to explore ice bubble.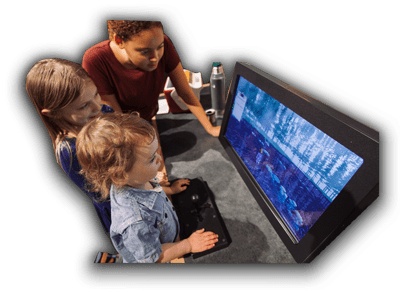 Viewers gain a glimpse into Alaska Native culture and the resilience of people, young and old, who are at the forefront of our changing climate.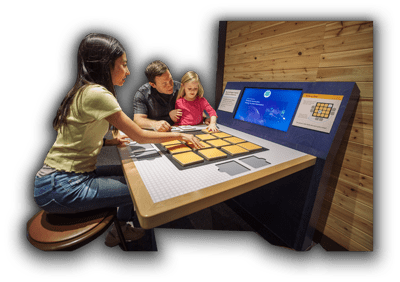 Take Action on Climate Change
Learn creative ways to take community action on climate change with this fun memory card game.
Northern Stories Theatre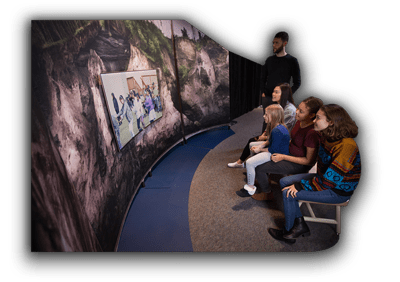 Build an Alaskan Village
Building structures and repairing roads on top of permafrost is a unique engineering challenge. With the push of a button mechanical sink holes rise and fall, inviting visitors to design and build on dynamic landscapes!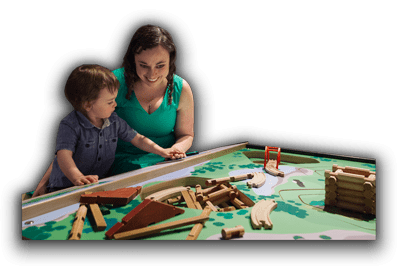 Play whack-a-mole with global fossil fuel reserves to make sure to keep carbon in the ground!

Fossil Fuel Challenge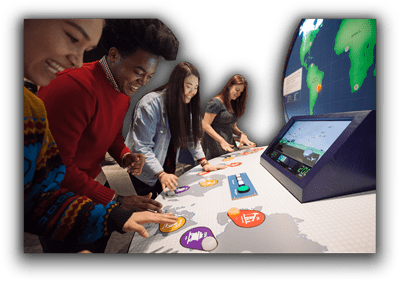 Permafrost Researcher Photo Op
Capture a memory of your visit and pose for a photo as permafrost researcher.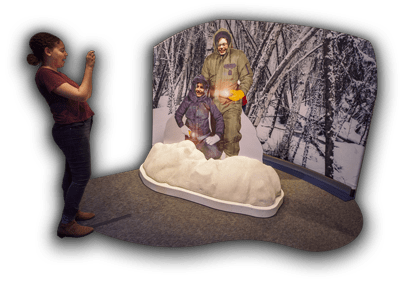 FUN ACTIVITIES at
DYNAMIC EARTH!
Explore other
Under the Arctic: Digging into Permafrost was produced and is toured by the Oregon Museum of Science and Industry. The exhibit was developed in collaboration with the Geophysical Institute at the University of Alaska Fairbanks and made possible by a National Science Foundation (NSF) Grant.
Click Here