Science North is offering FREE programs that will help you build digital skills for the workplace.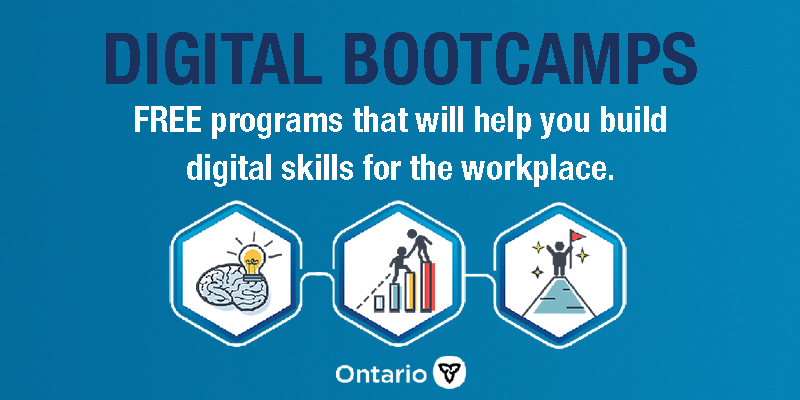 Participate in a weeklong Bootcamp and leave with new skills to add to your resume and a certificate to prove it!
10:00am — 3:00pm
@
SCIENCE NORTH
Maximum 20 participants per Bootcamp
Lunch included
---
OFFICE SKILLS BOOTCAMP
Learn the ins and outs of G Suite, Google's cloud computing, productivity and collaboration tools.
ENGLISH BOOTCAMP
AUGUST 9 to 11
OR
AUGUST 23 to 25
DAY 1 — Intro, Accounts, Docs, and Sheets
DAY 2 — Sheets and Slides
DAY 3 — Email, Calendar, and Networking
Note: You must be available to attend all three days of the bootcamp you are registering for in order to receive your certificate.