KASH, MAPLE, and SAUNDERS HAVE MISSED YOU!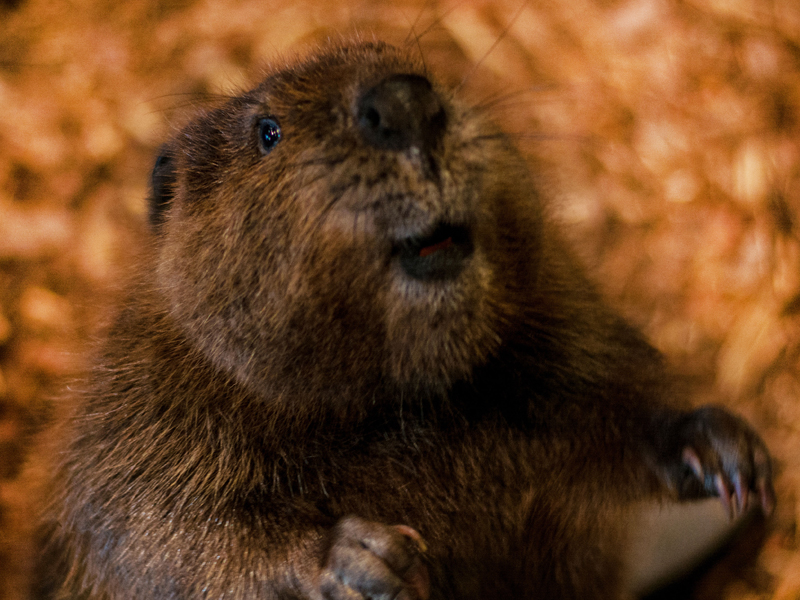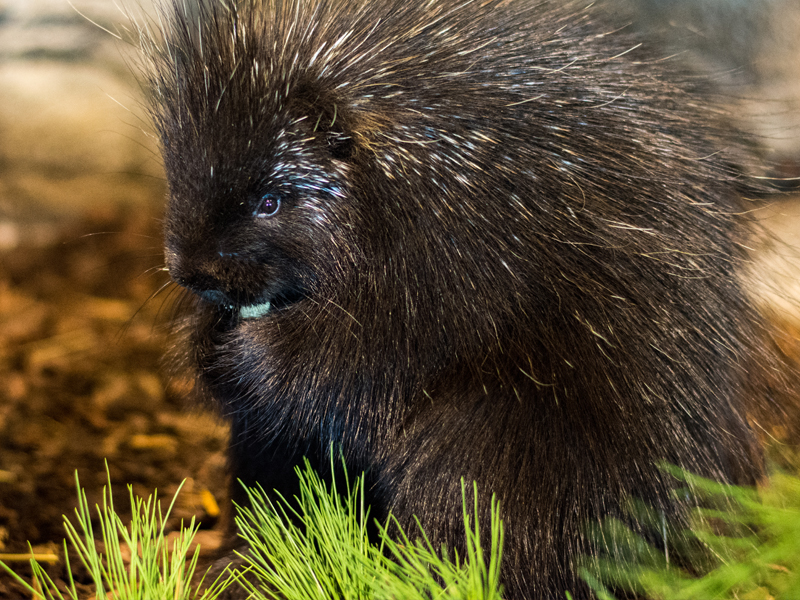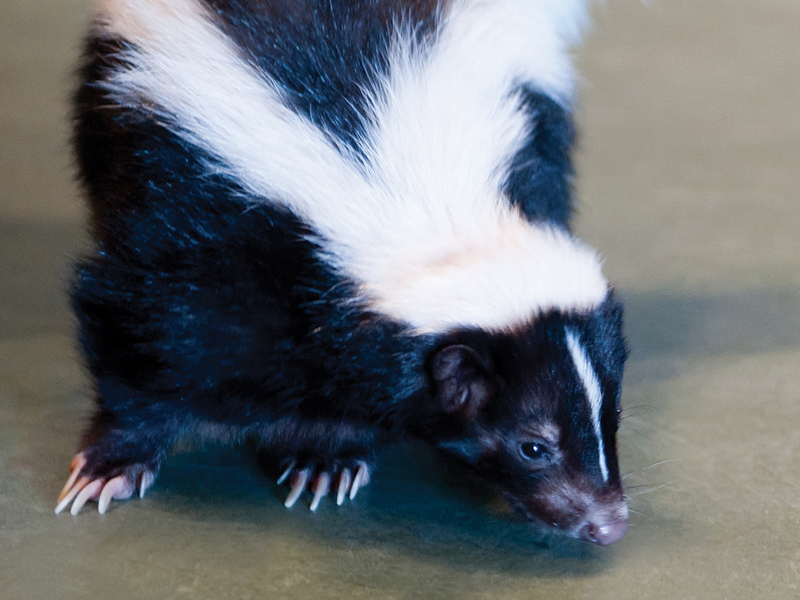 ---
NOW OPEN!
* ADMISSION TICKETS MUST BE PURCHASED ONLINE *
---
BECOME A MEMBER AND GET FREE ADMISSION!!!
---
MESSAGE FROM OUR CEO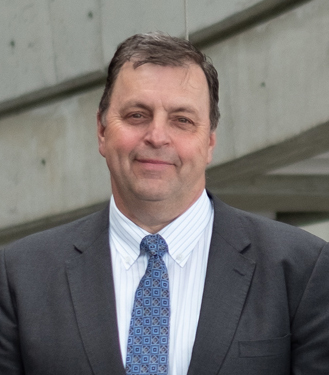 Looking forward to being Together again
We have all had a challenging couple of months and Science North, along with our Bluecoats are excited to welcome you back. The COVID-19 pandemic has disrupted many industries, organizations, and communities all around the globe. Here at Science North, we are moving towards the new 'normal' while focusing on the safety of our staff, members and visitors.
 
I am happy to report that our team has been working extensively during this time to develop a reopening plan, that is guided by the recommendations of our government and Public Health officials to gradually welcome back our staff, members, and visitors.
 
As a leader in science, we have adjusted our experiences for the safety of our visitors and provided new programming or enhancements that you will experience when we open our doors to the public.
 
Here is a quick snapshot of the safety measures and protocols we have put in place.
We look forward to welcoming you all back to Science North.
— Guy Labine, CEO, Science North
---
HERE'S WHAT TO EXPECT
We'­ve missed you and have been hard at work at getting our science centre ready for your arrival. Your health and safety are our top priority. We have made some changes, so you can focus on having fun.
NEW!
HOURS OF OPERATION
THURSDAYS, SATURDAYS & SUNDAYS ONLY!
SCIENCE CENTRE
Starting August 1, 2020
WHIZARDS GIFT SHOP
Starting August 1, 2020
NEW!
PARKING
NEW!
PRICING
Adults: $22
Kids: $18
Youths: $20
Seniors: $20
Babies: 0—2 are FREE!
Members: FREE!
NEW!
LUNCH PICKUPS
Order your lunch online and pick it up at Elements when you are ready!
CONTACT TRACING
To assist the public health department and the government of Canada with contact tracing, we will be asking all visitors to provide an email address upon arrival at the science centre.
LIMITED CAPACITY
To avoid over-crowding, both members and the general public will purchase tickets online. Our science centre will have a limited capacity of 500 visitors per day.
In-person purchases will not be available.
FACE COVERINGS REQUIRED
For your safety: wear a non-medical mask or face covering!
To protect each other, Bluecoats and visitors ages 2 or older are required to wear either cloth, paper, or disposable face coverings
Only visitors with specific medical conditions preventing the use of these will be permitted to enter the science centre without a face covering or mask
Face coverings are not required for outdoor

Science North

activities or on The Patio
Wearing a face covering is proven to slow the spread of viruses
DO:
Wear a face covering
Wash your hands before putting it on
Wash your hands before taking it off
Make sure it fits well and covers your nose and mouth
Change your face mask when it gets wet or dirty
Remove your mask by only touching the loops or ties
Dispose of single-use face coverings into a lined garbage bin and wash your hands
Consider investing in a reusable mask to reduce the impact on landfills
Kindness is important. Specific medical conditions may prevent some people from wearing a mask or face covering.
Science North facemasks provided by Covergalls. Available for purchase at Whizards Gift Shop.
PHYSICAL DISTANCING
We ask that all visitors respect and follow distancing protocols at all times by staying 2 metres apart
Water fountains: only the bottle refill option will be available. The push-button fountain will be deactivated.
FLOOR MARKINGS
When present, please stand on the floor markings until the person or group ahead of you moves to the next marking
KEEP YOUR HANDS CLEAN
Follow the directions provided and wash your hands with soap and water for at least 20 seconds to keep you and others safe
Hand sanitizing and increased hand washing stations will be available throughout the science centre
STAY HOME IF YOU'RE SICK
If you have a fever or cough, please stay home and reschedule your visit at least 14 days after your last symptoms. This measure is to protect the health and safety of our community and the most vulnerable citizens.
FOLLOW BLUECOAT DIRECTIONS
Our Bluecoats are here to keep you safe, guide you, and help you have fun. Please follow their directions at all times and we encourage you to talk to our Bluecoats with any questions you may have during your visit.
---
GET TICKETS
CONTACT FREE INTERACTIONS
All tickets must be purchased online. In-person purchases are not available.
---
HOW ARE WE KEEPING YOU SAFE?
LIMITED CAPACITY
Following guidelines from provincial and public health officials,

Science North

will allow for 500 visitors during the day.
ENHANCED CLEANING
New cleaning protocols include frequent disinfecting of all high-touch surfaces. Each exhibit will close temporarily throughout the day for additional cleaning. Between timed sessions the science centre will be cleaned in its entirety twice daily. All staff will practice frequent sanitization of common areas.
ACCESS TO CLEANING SUPPLIES
Hand sanitizing and increased hand washing stations will be available throughout the science centre.
HEALTH CHECKS: STAFF AND VOLUNTEERS
All staff will submit to daily health screenings and will be monitored throughout the day for changes in their health status. All staff and volunteers will be wearing required PPE.
TRAINING: BLUECOATS, TEAM MEMBERS & VOLUNTEERS
All of our Bluecoats and team members have completed specialized training on personal sanitization, health and safety protocols for visitors, and how to use and remove personal protection
---
REDISCOVER YOUR SCIENCE CENTRE!
WHAT'S OPEN?
BUBBLES OF FUN
What's better than beautiful colourful bubbles on a nice summer day? Bubbles that are as big as you are! Join our Bluecoat for fun with giant bubble wands and our special soap solution.
BUGS IN THE TUB
Come and discover some of the creepy crawlies found in our local lakes and rivers.  Discover their importance in our ecosystem by observing them up close with a microscope.
BUTTERFLY COUNT
Are you curious and concerned about butterfly populations in the Sudbury area? Join us in the North American Butterfly Association program (NABA) citizen science project and learn about butterflies.
GARDEN TOURS
Are you interested in learning about gardening and how to incorporate native plant species to help naturalized your space? Walk through

Science North

's natural gardens with our Bluecoats and learn the ins and outs of gardening with native plant species.
ONE-ON-ONE BLUECOAT SCIENCE EXPERIMENTS IN THE DISCOVERY THEATRE
LIVE DISCOVERY SHOWS IN THE VALE CAVERN
* These timed experiences will have limited group sizes. Please sign-up in the lobby at the time of your arrival.
---
SCIENCE CENTRE
1ST FLOOR
2

nd FLOOR
Excluding F. Jean MacLeod Butterfly Gallery
3

rd FLOOR
These experiences will have limited group sizes:

Discovery Theatre (limited group experience)
4

th FLOOR (some experiences will be closed)
These experiences will have limited group sizes:

Ready, Set, Move!
Climate Action Show
THE PATIO
Your ultimate summer experience awaits! Join us for signature brews and spirits paired with a summer-inspired menu.
See hours of operation and details here.
WHAT'S CLOSED?
Due to physical distancing protocols and to safeguard the health and safety of our visitors, some attractions are not available at this time.
IMAX®

Theatre
Coca-Cola Corner Canteen
The Science of Guinness World Records Special Exhibition

Planetarium

Elements cafeteria — food will be available for pickup only
Toddler Treehouse
F. Jean MacLeod Butterfly Gallery
4th floor — some areas will be closed

Dynamic Earth

and the Outdoor Science Park
---
YOU'VE GOT QUESTIONS, WE HAVE ANSWERS!
TICKETS
FOR MEMBERS
YOUR VISIT
FOOD AND DRINKS