The Holiday season has arrived and Science North is here to help you find the perfect events and gifts for everyone in your family!
Check out our holiday events below and celebrate the season with your favourite Bluecoats!
---
PANCAKES & PJs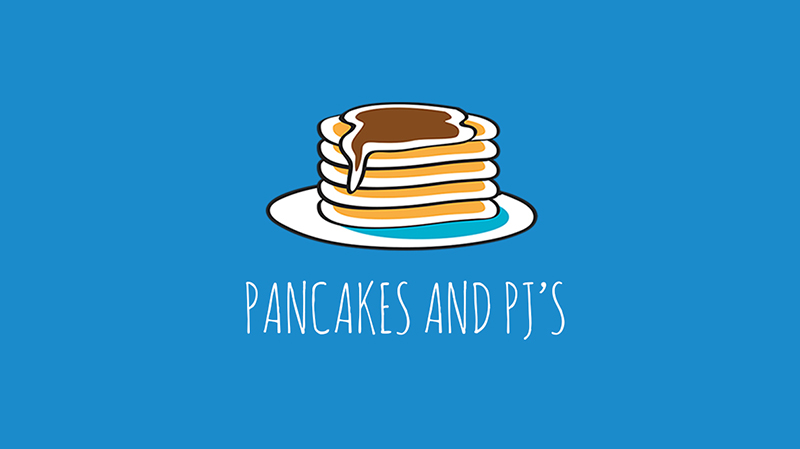 What better way to celebrate the season with the family than with a pancake breakfast with Santa?
You won't even have to get dressed! Come in your favorite cozy PJs and enjoy some quality time with the family while munching on delicious pancakes and enjoy a fun holiday film for only $15! We'll even put in a good word for you with the big guy!
Time: 9:00am–11:30am
Price: $15 + HST
Members receive 10% OFF!
---
HOLIDAY FILMFEST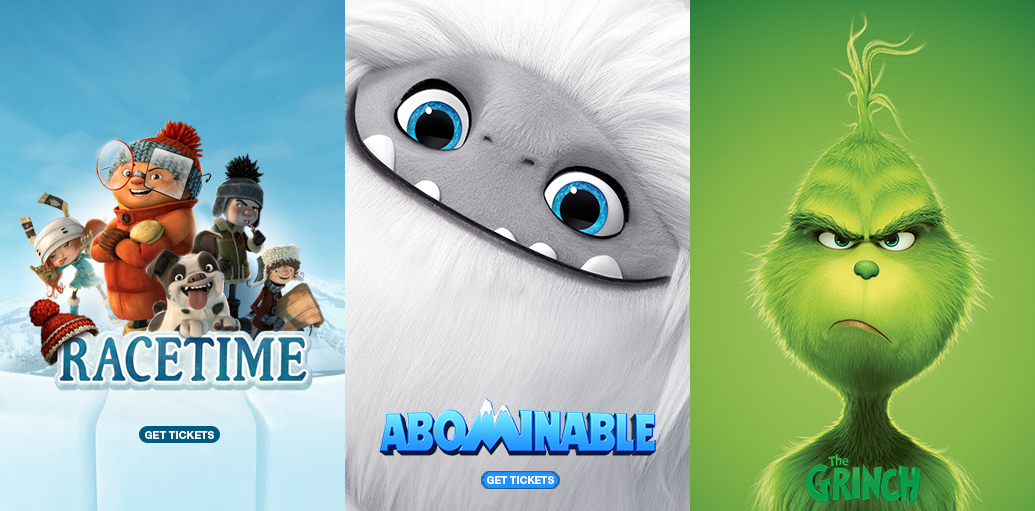 English and French Holiday Films at Science North's IMAX® all December!
---
GIFT MEMBERSHIPS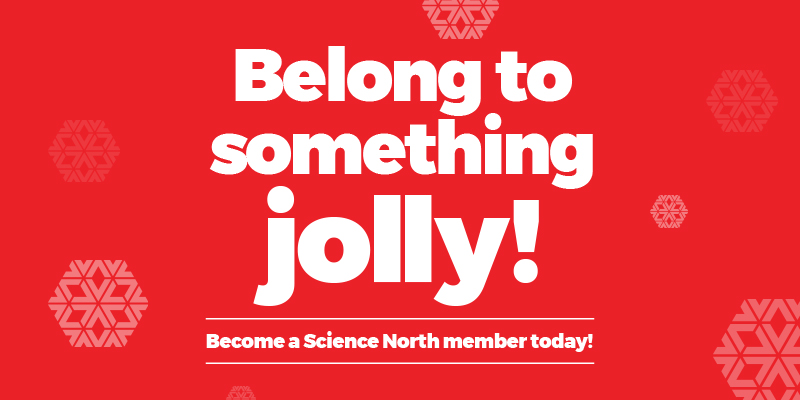 Did you know that a family membership pays for itself in just two visits? 
Benefits of memberships include: unlimited free admission to Science North and Dynamic Earth*; admission to exclusive member only events; unlimited parking; free or discounted admission to science centres across Canada and the U.S. (some restrictions apply); discounts on IMAX® tickets, Planetarium tickets, retail, food services, special events and science camp registration; free admission to NIGHTLIFE on the Rocks, and so much more! Give the gift of happy memories!
* Excludes New Year's Eve Family Fun Day and Halloween at Dynamic Earth
---
GIFT CARDS
Give an experience!
Gift cards starting at as little as $20 are a great gift idea! They can be used to discover all that our science centres have to offer, including:
Admission to the science centres

IMAX®

Films

Planetarium

Shows
Tickets to events — e.g. New Year's Eve Family Fun Day, NIGHTLIFE on the Rocks, and more
Tickets — 

Science North

Annual Gala
Whizards Gift Shop and the Big Nickel Boutique
Elements quick-service restaurant, Coca-Cola Corner, or the Copper Café
---
NEW YEARS EVE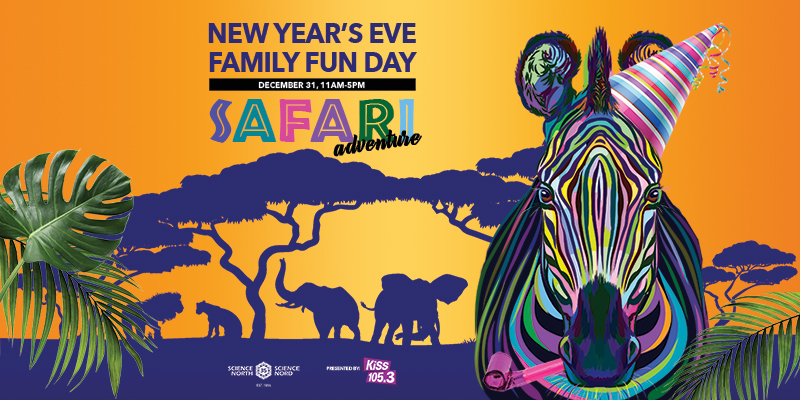 Join us for a family fun celebration from 11am to 5pm on December 31st and ring in the new decade with us at Science North!
---
PA DAY CAMP
Holiday Adventures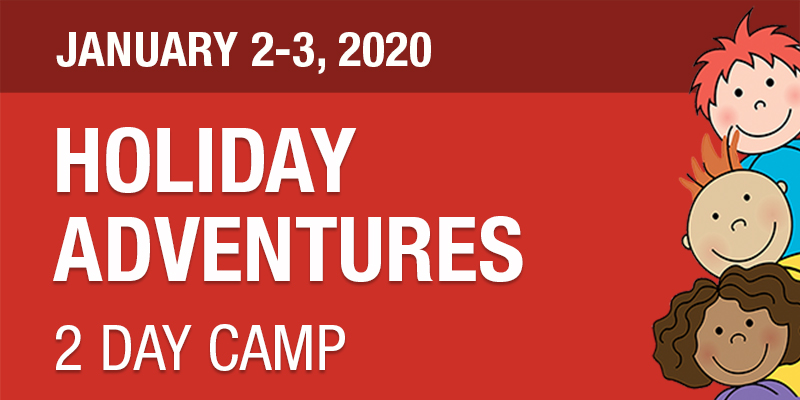 SCIENCE NORTH
January 2–3, 2020 (two-day camp)
Ages 4–11
Bring your kids on a holiday adventure with Science North, as kids explore new frontiers in science innovation. They will be traversing through the snow as they conduct cool outside experiments.*
* Weather permitting
---
VISITS WITH SANTA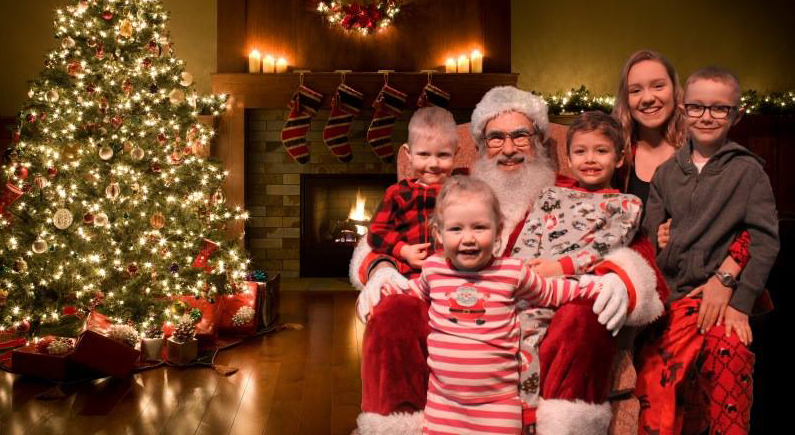 Santa is back at Science North!
Get your pictures with Santa using our high-tech green-screen* technology. You can have your pick of 2 background images.
Every Saturday and Sunday
Nov. 30 to Dec. 22nd, 2019
Time: 10am to 8pm
Price: $18 +HST
Includes one 4x6 framed print and digital version via email.
* Due to green-screen technology, please do not wear any green or shade of green for your photos with Santa
---
HOLIDAY PROGRAMMING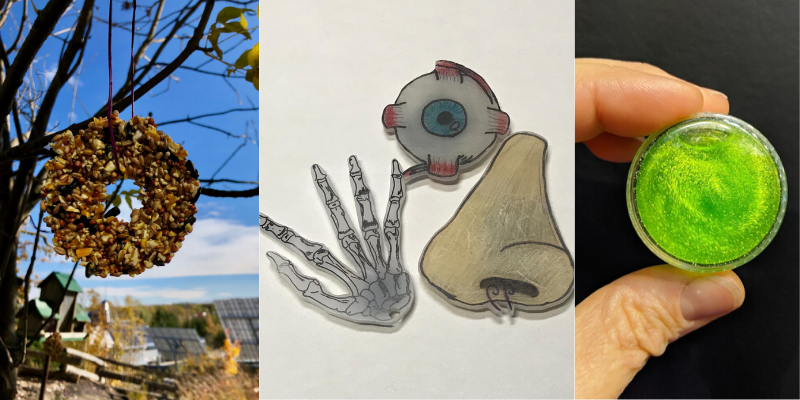 Looking for some extra fun this holiday season?
Take part in our holiday programming and make different presents, identify mammals using fur and feet, and so much more!
2nd FLOOR
LAPIDARY LAB
Lapidary — Make a present!
3rd FLOOR
FOREST LAB
Bird Seed Wreaths — Come to the Forests Lab to make a wreath of seeds to hang outside your window to feed the winter birds!
LAKES and RIVERS
Make a Snowflake — Learn how to make your own paper snowflake while discovering how they form and why they have six sides!
WETLANDS
Virtual Nature — Experience virtual reality while learning and adventuring with wild flora and fauna!
4th FLOOR
BODY ZONE
Organ Ornaments — Create your own ornaments of human organs using shrinky dink paper!
SPACE PLACE
Nebula Jars — Create calming little fidgets and keep a bit of stardust in your pocket using the same rheoscopic fluid as our famous planet exhibit!
TECH LAB
Etch an Ornament — Using electricity to accelerate a corrosion process, you'll have the opportunity to make your very own holiday souvenir!
DATABASE
Holiday Beats — Immerse yourself in a virtual environment and test your skills at our most popular VR workshop — but with a holiday twist! Get a new high score and (if you're curious) learn about game mods and custom content!