REVITALIZED STRATEGIC PLAN 2022–2025
In 2018, Science North developed a plan to be the leader among science centres in providing inspirational, educational, and entertaining science experiences. Over the past three years of dedication and innovation, that vision has been brought to life.
Along our journey, the world has become a different place. We embraced the change and have seized the opportunity to reflect and adjust our path forward.
Enter, Science North's new revitalized Strategic Plan.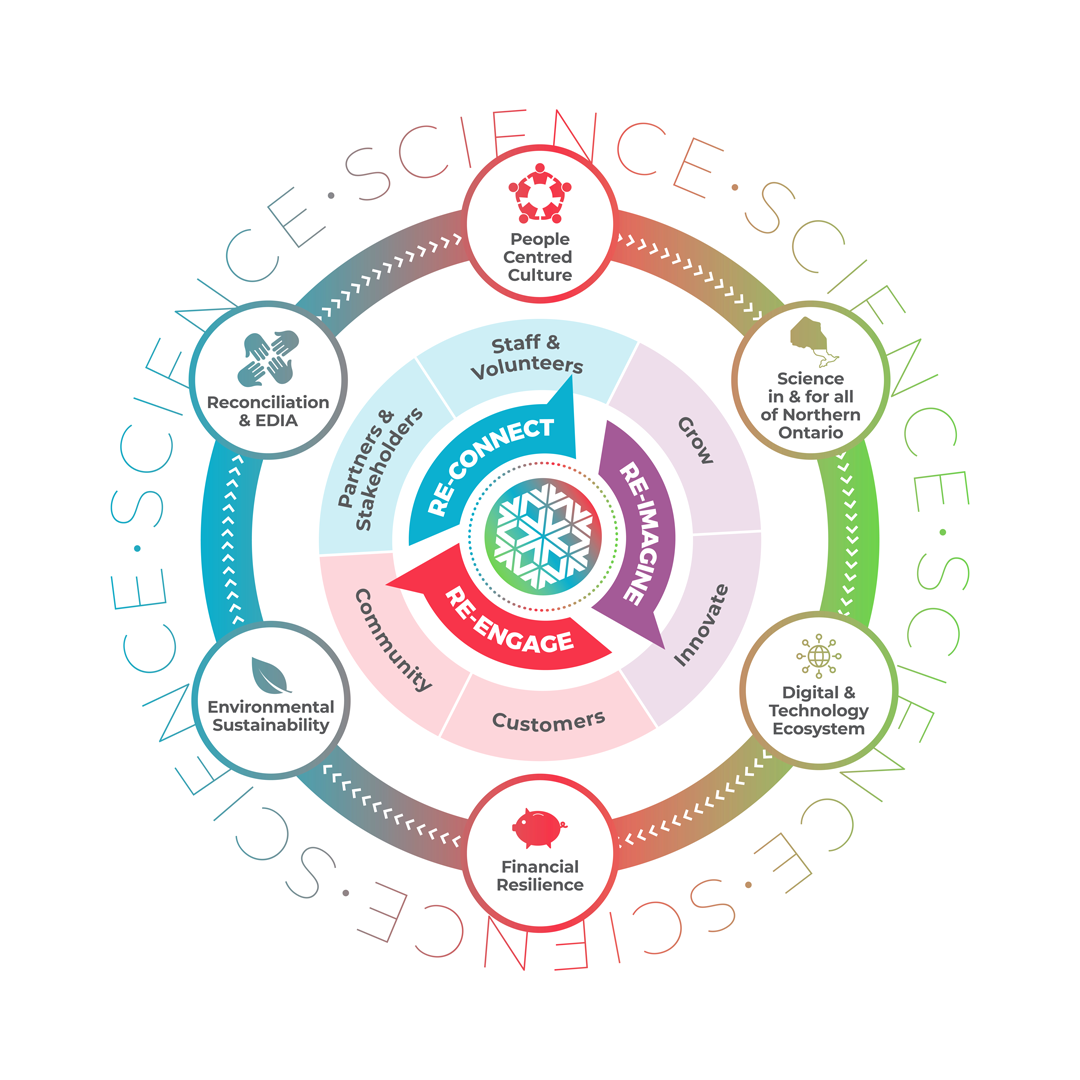 A plan that celebrates our accomplishments, addresses our challenges, focuses upon our growth, and invigorates our future.
Our revitalized strategic plan is a framework for us to: 
RE-CONNECT in a new and exciting way with our External Partners, Internal Staff, and Volunteers 
RE-IMAGINE how we Grow and Innovate 
RE-ENGAGE more deeply and significantly with our Customers and our Community 
---
We are thrilled to announce that on June 1st, we will be sharing our revitalized Plan.
It will demonstrate Science North's bold vision and values, exciting big ideas, and strong catalysts that will strengthen our foundation of success.
Together, our Plan will build upon our successes, share where we are going, and establish what we will accomplish.
We invite you to join us in launching our Revitalized Strategic Plan by coming back to our website on June  1!