ABOUT INTERNATIONAL SALES
For 35 years, our team has brought passion to everything we do, inspiring the creation of award-winning, world-class science exhibitions, and experiences.
Our exhibit sales and services team is specialized in selecting the high-impact products that will complement your organization and your guests. Contact us to learn more about our products and services, and what we can do for you.
---
TRAVELING EXHIBITIONS

​
At Science North, we understand that traveling exhibitions provide your visitors with unique learning experiences while ensuring repeat visitation. Our exhibits have proven market appeal for driving attendance and merchandise sales.
With a variety of themes, sizes, and prices from names such as Ripley Entertainment and the Smithsonian Institute, our traveling exhibitions will be an impactful addition to your venue!
The Science of Guinness World Records™

Beyond Human Limits

Wild Weather

Arctic Voices

The Science of Ripley's Believe it or Not!®

Game Changers

Genome: Unlocking Life's Codes

Trailblazing: Women in Canada Since 1867
---
MULTIMEDIA ATTRACTIONS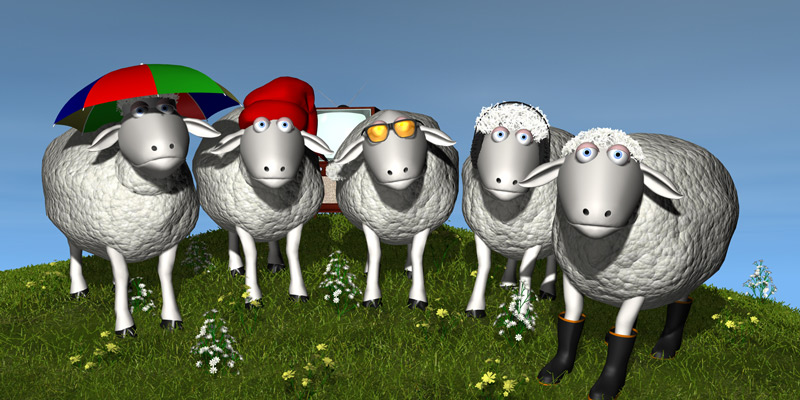 ​
Science North's experiential theatre installations provide a high impact way for you to connect and communicate with your audiences. Both our customized and duplicate theatres combine a number of innovative media effects for high visitor impact, as well being fully automated for ease of operation.
EXPERIENTIAL THEATERS:
Are ideal for telling a story that is accessible to all audiences
Provide the opportunity to tackle broad themes and / or specific messages
Showcase your museum artifacts and specimens in exciting and meaningful ways
Provide your visitors with an immersive and original experience
FEATURED THEATERS:
The Climate Action Show

(immersive interactive theater)

Ready! Set! MOVE!
---
PERMANENT EXHIBITS
After more than three decades of providing high-quality visitors experiences, we are well versed in the best practices for developing exhibits. Science North exhibits increase interest, provoke a response, promote learning, and inspire progress.
Discover our selection of exhibits that can be installed in your institution:
Bed of Nails

Nature Exchange (newly redesigned)

Stream Table
Looking for a specialized exhibit or program? Our creative team is always developing unique and innovative experiences for our visitors. If you have a custom exhibit idea, Science North can help you bring it to life!
---
FILM PRODUCTION and DISTRIBUTION
With an in-house production team, Science North is an innovative and accomplished producer of customized large format films and videos for international audiences. From the release of our first large format production in 1999, we have kept our commitment to create films that not only educate but also inspire.
internationalsales [at] sciencenorth.ca (Contact us) to learn more about our production and film services and what we can do for you!
PRODUCTION — To date, we have produced and released five award-winning environmental and natural history themed large format films.
DISTRIBUTION — Our large format films are available for license in a wide variety of formats including 15/70, 8/70, IMAX® digital, non-IMAX® digital, HD, and Dome.
STOCK FOOTAGE — Footage from our awe-inspiring films is available in a variety of formats to license for your current projects. Competitive, per second pricing available
CUSTOM FILMS — We produce exceptionally well-crafted corporate and custom films that engage the audience in your story. If you have a message to share, we can bring it to life.
IMAX® FILMS IN DISTRIBUTION
Bears

Gold Fever

Jane Goodall's Wild Chimpanzees

Mysteries of the Great Lakes

Wonders of the Arctic
OTHER FILMS PRODUCED BY
SCIENCE NORTH

:
Between the Stars

Changing Climate Show

Ground Rules

Water Theatre

Wings Over the North

Wildfires 4D
---
CONSULTING SERVICES
Through the operation of our own Science Centres and on-site attractions and businesses, we have an acute understanding of what guests require and expect as well as what it takes to consistently deliver outstanding visitor services.
We offer our expertise in the following areas:
Business Planning and Budget Development
Conceptual and Program Development
Crating and Shipping Plans
Educator and Marketing Guides for Films and Exhibits
Feasibility Studies
Formal Evaluation of Exhibits and Experiences
Interpretive Staff Training
Market Research and Environmental Scanning
Operating Plans
Strategic Master Plans
Let us transform your vision into a visitor adventure that will educate, inspire and entertain.
---
TOUR MANAGEMENT
Focusing on operational excellence and exceptional customer service, the Science North team can manage all aspects of a tour from start to finish.
We provide core services such as:
Coordinating the Shipping and Logistics to and from Each Venue
Developing and Implementing a Marketing and Sales Plan Unique to Each Exhibition
Leading Contract Negotiations and Managing the Invoicing for Rental Fees
Supervision, Labour, and Consultations for Installations and Strike
---
CONTACT
We take pride in our dedicated customer service. Our team is here to help with any inquiries you may have.
↩️ PERSONNEL
TROY RAINVILLE – SENIOR MANAGER

KATHRYN HUNEAULT – MANAGER, TRAVELING EXHIBITS & TOURING OPERATIONS

MAGGIE SHEEHAN – CLIENT RELATIONS LEADER

MELISSA ROTELLA – MARKETING AND DESIGN COORDINATOR

CHRIS THERIAULT – TECHNICAL SPECIALIST

DON GRECO – TECHNICAL SPECIALIST
---
📧 GENERAL INQUIRIES
internationalsales [at] sciencenorth.ca