Want your kids to learn more about science? ASK!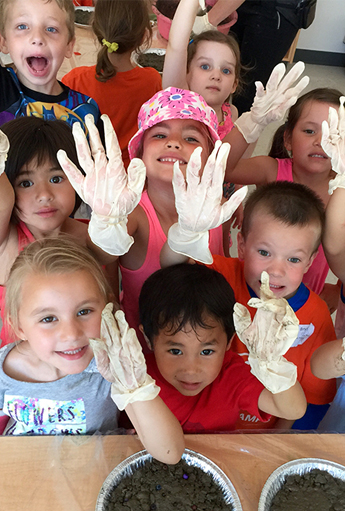 Science North's After-School Science Kids (or ASK) program offers hands-on science activities (both outside and in the science centre), healthy snacks, a homework club, and much more!
This unique, Ministry of Education-licensed program explores the world of science after school through hands-on activities and special guests!
(Past guests have included Dr. Roberta Bondar, Canada's first female astronaut; Dr. Philip J. Currie from the University of Alberta, who has discovered and named dinosaurs; Marc Garneau, Canadian astronaut; and Dr. James Delgado, expert on the Titanic.)
Due to bus routes, participating schools include:
Alexander Public School
École St Denis
École publique Hélène-Gravel
Holy Cross Catholic Elementary School
MacLeod Public School
ASK runs from September 2022 until June 2023 (an entire school year). Space is available for children ages 4 to 12. Part-time spots require a minimum 3-days-a-week commitment and will be available in select programs.
Fees
Science North Members: $14 per student per day
Non-Members: $15 per student per day
Space is limited. Reserve yours today!
Contact: Ian Sproule
Phone: (705) 522-3701 ext. 355
Email: sproule [at] sciencenorth.ca