SCIENCE NORTH

IS IN THUNDER BAY!

We serve the region with a multitude of science programming for all ages, from our high impact science shows, hands-on school programs and our Summer Science Camps, PA day programs, and March break camps to events for adults like Nerd Nite and Brain Tap! Interested in finding out more about what Science North is doing in Thunder Bay? Call (807) 333-3701 ext. 501 or email nwoutreach [at] sciencenorth.ca!
Nerd Nite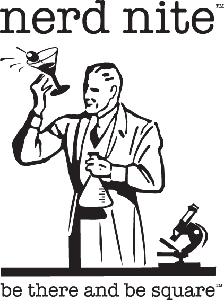 ​
Long live the nerd! A regular event where nerds (and those who love them) get together to drink beer and give 20-ish-minute presentations to other nerds on subjects that are ostensibly of great interest to nerds. Past topics have included the chemistry of coffee, meat-eating plants, how drug use affects the musical brain, and bike-nomics. It's like the Discovery Channel—but live and with beer!
This is a 19+ event
Location: Sleeping Giant Brewing Company, 712 Macdonell Street, Thunder Bay
Date: Monday, December 16, 2019
Time: 7pm–9pm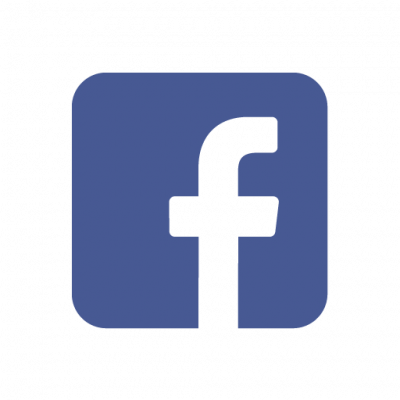 ​
---
BRAIN TAP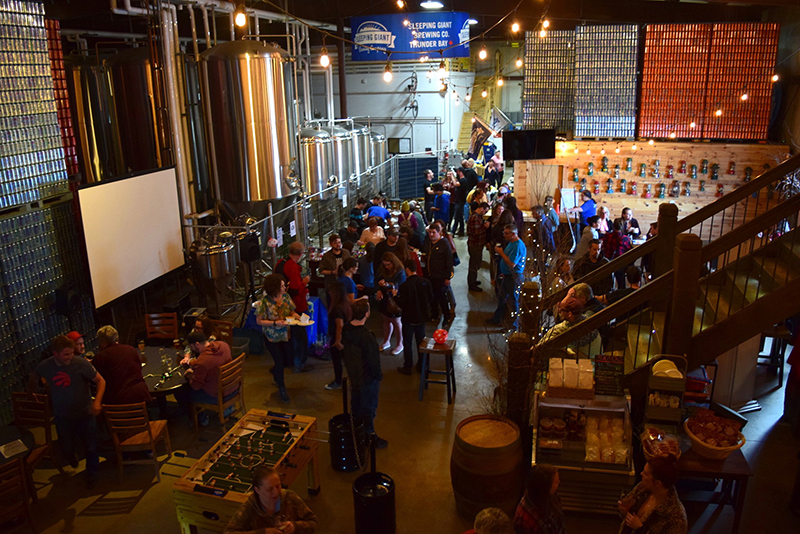 Sex, Love, and OH! Join the Science North crew as we unwrap the mysteries of sex and the science of attraction. We're diving deep into what people like, why they like it, and everything in between!
The evening will include a live science show all about the science of sex, and tinkering stations showing what makes a sex toy tick, why symmetry is sexy and much more. Special guest speaker Dr. Bella Zawada from the Umbrella Clinic will be our local sexpert for the night, answering all of your (hopefully not so burning) questions. Food bebe will be also on-site selling a variety of tantalizing snacks for your enjoyment. Join us for a night out you can't find anywhere else!
This is a 19+ event
Check back soon for upcoming dates!
---
WINTER FAMILY FUN FESTIVAL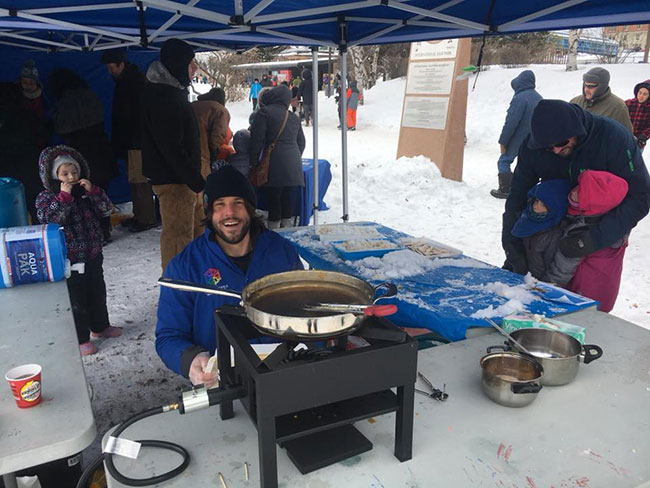 ​
An annual event filled with activities for the whole family. Past years have had sleigh rides and snowmobile rides, climbing wall and inflatables, crafts and building activities plus the Science North Science Zone. FREE for the whole family!
When: Friday, December 27, 2019
Time: 12 — 4 pm
Where: Boys and Girls Club – 270 Windsor St.
---
Thunder Bay Science Festival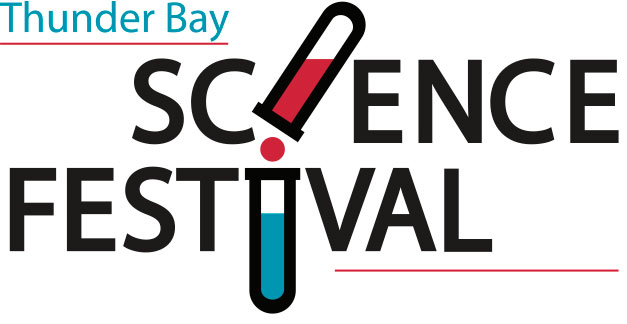 Thank you for joining us for the eighth annual Thunder Bay Science Festival!
Congratulations to all of our partners on a successful week of science, innovation, and fun! To stay in touch during the year, please follow us on Facebook at facebook.com/sciencenorth-thunderbay and join us in February 2021 for the ninth Thunder Bay Science Festival!
2020 Science Festival Events:
SNOWDAY

Join Science North for Snowday at Prince Arthur's Landing (at Marina Park) where we'll have outdoor winter science on the go!

Date: Monday, February 17, 2020
Location: Marina Park (Sleeping Giant Pkwy)
Time: 12pm–5pm
Cost: FREE

STEM CHALLENGE 2020

Science North is excited to offer an action-packed experience for secondary schools that will provide an opportunity for teams of students from grades 9 to 12 to experience science challenges competing against the clock.

STEM Challenge is a series of problem-solving activities that provide fun hands-on learning and require students to apply their problem-solving skills and knowledge of science in creative ways. STEM Challenge aims to inspire interest and foster inquisition in science, engineering and technology.

Date:

Tuesday, February 18 (French students)
Wednesday, February 19 (English students)

Registration is by invitation to secondary schools.

For more information contact: roy [at] sciencenorth.ca

NERD NITE

A regular event where nerds and those who love them get together to drink beer and give 20-ish-minute presentations to other nerds on subjects that are ostensibly of great interest to nerds. Past topics include the chemistry of coffee, meat-eating plants, how drug use affects the musical brain, and bike-nomics. It's like the Discovery Channel, with beer. Plus Trivia!

Date: Wednesday, February 19, 2020
Location: Sleeping Giant Brewery (712 Macdonell St.)
Time: 7pm–9pm
Cost: FREE

NEW EVENT! #WELOVESUPERIOR SERIES

Launched in 2018, the #WeLoveSuperior series is a chance for Canadians to learn about Lake Superior's history, culture, ecology and more from local experts and knowledge holders.

At this installment of the #WeLoveSuperior Series, we'll have Brian Ratcliff discussing his work with Project Peregrine where he monitored the recovery of peregrine falcons nesting in Northern Ontario and banded young peregrines at cliff nest sites. Brian is a wildlife biologist with over 25 years of experience working for both federal and provincial agencies focusing on threatened and endangered species of birds. As well, Parks Canada's own Daniel Weller will be informing us on invasive phragmites (European Common Reed) and how this plant is causing damage in Ontario's waterways.

Date: Thursday, February 20, 2020
Location: The Study Coffeehouse, Lakehead University
Time: 7pm–8:30pm
Cost: FREE

In partnership with:

NEW EVENT! CLIMATE CONNECTIONS

New this year is a climate connections event that will increase students' understanding of climate change science, empower young people to mobilize and take personal action on climate change, and inspire them to become leaders and innovators in climate action in the future. Students will engage with climate change science and be guided through interactive science demonstrations led by Science North Bluecoats. Get ready to be inspired and take action!

Panellists: Sam Hunter — Peawanuck First Nation

Date: Friday, February 21, 2020
Location: To be determined
Time: To be determined

For elementary and secondary schools.
Registration required.

For more information contact: roy [at] sciencenorth.ca

SCIENCE CARNIVAL

This one-day community event provides families with the opportunity to participate in engaging, and fun science and technology activities, visit with well over 20 exhibitors showcasing presentations, labs and attractions, all using local and global science concepts and engineering principles. Also enjoy live science shows and entertainment for a festive event! Don't forget to stop by the Entomica booth to handle live insects like you've never seen before!

Date: Saturday, February 22, 2020
Location: Victoriaville Mall (125 Syndicate Ave S)
Time: 1pm–5pm
Cost: FREE
---
A Collaborative Venture Under the Direction Of: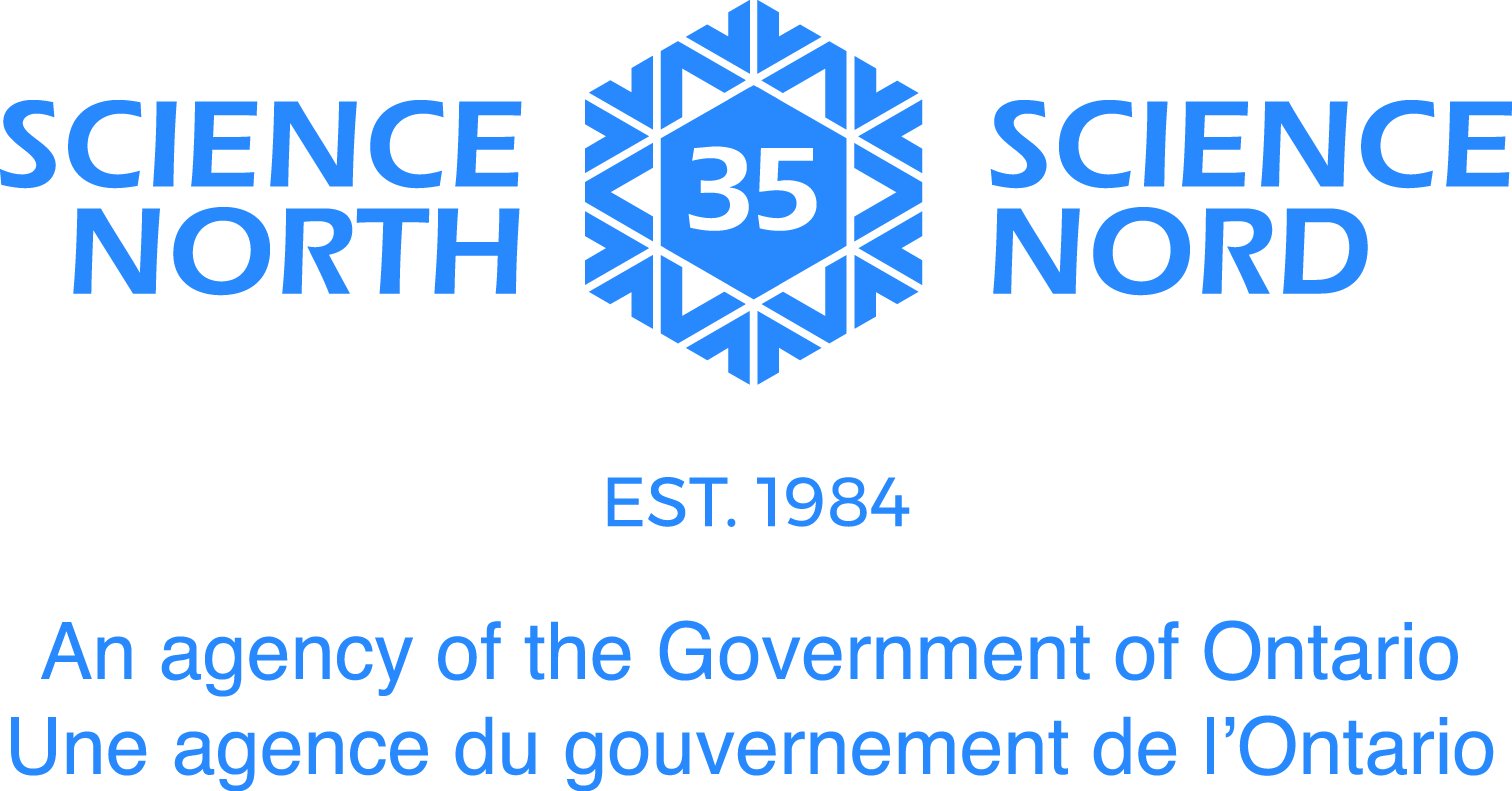 In Partnership With:

Sponsors:



A Proud Member Of:

---
For any questions regarding the festival, if you are interested in sponsoring the festival, or would like to be considered as an exhibitor, you may contact us at: scifest [at] sciencenorth.ca