Science North is taking action and diving deep into the world of environmental sustainability to create experiences that increase awareness and inspire changemakers to protect our Earth!
---
OUR JOURNEY TO NET-ZERO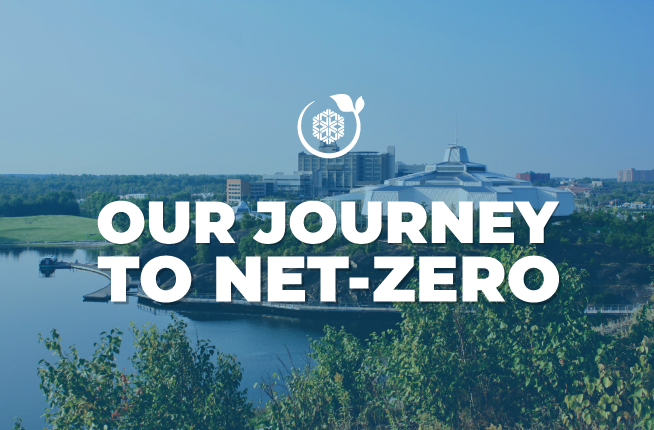 Science North is committed to supporting local and global efforts to reach net-zero greenhouse gas emissions by 2050 in order to avert the impacts of climate change and keep our planet healthy for future generations.
---
OUR CLIMATE QUEST: SMALL STEPS TO BIG CHANGE TRAVELLING EXHIBITION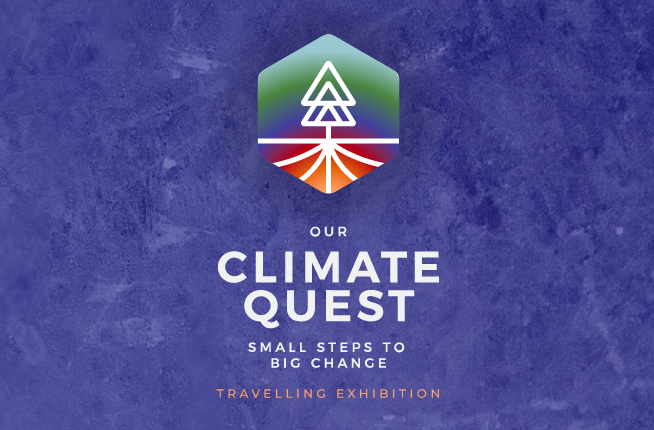 The Our Climate Quest: Small Steps to Big Change travelling exhibitions and digital experiences seek to inspire 2 million youth (and more!) across Canada to reduce their greenhouse gas (GHG) emissions and help Canada achieve its goal of net-zero emissions by 2050. From June 2022 to December 2025, the tour is travelling to communities across Canada to engage youth in climate action. Make sure to come see the exhibition when it is in your community!