VOLUNTEERING AT

SCIENCE NORTH
---
Connect, Engage, Discover...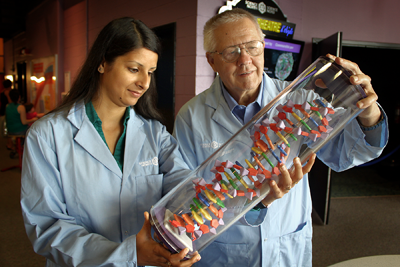 ​
Whether you're exploring career options, are interested in learning, want to contribute your experience, are searching for a hobby or are simply interested in lending a hand by sharing your time and energy, a whole range of volunteer adventures await you at Science North.
---
Make an Impact...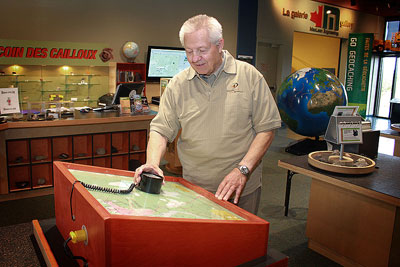 ​
We believe in building relationships that advance careers, create new opportunities, inspire young minds and build community pride.
---
Take Action!!!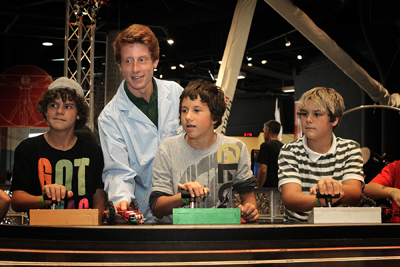 ​
Explore our current volunteer opportunities!
---
CURRENT VOLUNTEER OPPORTUNITIES
ON-CALL EVENT VOLUNTEER

Location: Science North

Time Commitment: Flexible weekdays and weekends

Position Description: Are you a senior with stories to tell? An adult with time on your hands? A teen looking for job experience? A student with community involvement hours to build? Prefer shorter time commitments? Want a choice in what you do and when you volunteer? Become and on-call event volunteer! Occasionally, when we hold special events, we find ourselves in need of extra support. On-call volunteers are a select roster of people we can contact about their availability to volunteer a few hours for specific events like Canada Day, New Year's Eve, EarthWeek, an annual gala, our First Lego League, Envirothon, Easter programming or other special events and programs. No experience? No problem! We provide all training.

Whether you're exploring career options, are interested in learning, want to contribute your experience, are searching for a hobby or are simply interested in lending a hand by sharing your time and energy, you can enrich our visitor experience! Give your energy to Science!

Interested applicants are asked to forward résumés to careers [at] sciencenorth.ca

careers [at] sciencenorth.ca (APPLY FOR THIS POSITION)
---
BENEFITS
Support the impact of science education in Northern Ontario

Gain work experience and build career skills

Foster enriching relationships within the community

Be recognized as an important part of the Science North team

Receive discounts and special pricing for events at Science North