NORTHERN ONTARIO SCIENCE FESTIVALS!
Thunder Bay Science Festival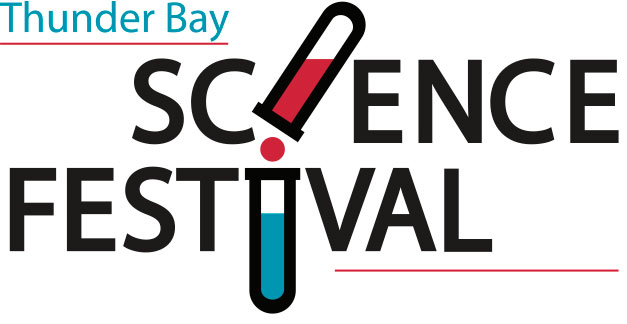 The 8th annual Thunder Bay Science Festival will take place in February 2020!
Get ready for a fact-filled, fun-filled week of science events with hands-on learning, exploring and discovery.
Please stay tuned for more details.
2019 Science Festival Events:
SNOWDAY

Join Science North for Snowday at Prince Arthur's Landing at Marina where we'll have outdoor winter science on the go!

Date: Monday, February 18, 2019
Location: Marina Park (Sleeping Giant Pkwy)
Time: 12pm–5pm
Cost: FREE

NERD NITE

A regular event where nerds and those who love them get together to drink beer and give 20-ish-minute presentations to other nerds on subjects that are ostensibly of great interest to nerds. Past topics include the chemistry of coffee, meat-eating plants, how drug use affects the musical brain, and bike-nomics. It's like the Discovery Channel, with beer. Plus Trivia! This year's festival line up included a researcher from Laurentian University, Dr. Thomas Merritt, discussing the genetics of what makes us a lefty or a righty. And one of Science North's very own Staff Scientists, Kaitlin Richard, talking about how insects go "bump" in the night (wink!).

Date: Wednesday, February 20, 2019
Location: Sleeping Giant Brewery (712 Macdonell St.)
Time: 7pm–9pm
Cost: FREE

STEM CHALLENGE 2019

Science North is excited to offer an action-packed experience for secondary schools that will provide an opportunity for teams of students from grades 9 to 12 to experience science challenges competing against the clock. 

STEM Challenge is a series of problem-solving activities that provide fun hands-on learning and require students to apply their problem-solving skills and knowledge of science in creative ways. STEM Challenge aims to inspire interest and foster inquisition in science, engineering and technology.

Date:

Tuesday, February 19 (French students)
Wednesday, February 20 (English students)

Registration is by invitation to secondary schools.

For more information contact: roy [at] sciencenorth.ca

SCIENCE CARNIVAL

This one-day community event provides families with the opportunity to participate in engaging, and fun science and technology activities, visit with well over 20 exhibitors showcasing presentations, labs and attractions, all using local and global science concepts and engineering principles. Also enjoy live science shows and entertainment for a festive event! Don't forget to stop by the Entomica booth to handle live insects like you've never seen before!

Date : Saturday, February 23, 2019
Location : Victoriaville Mall (125 Syndicate Ave S)
Time : 1pm–5pm
Cost: FREE
---
sault ste. marie science festival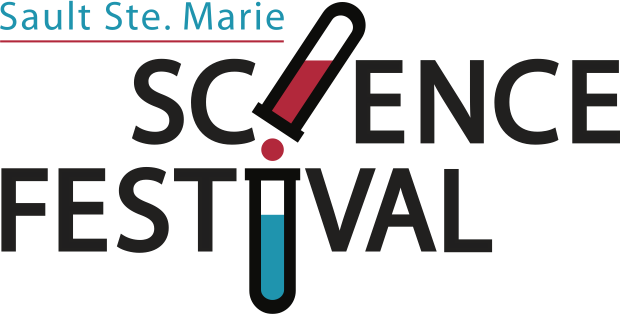 ​
The 6th annual Sault Ste. Marie Science Festival will take place in April 2020!
Get ready for a fact-filled, fun-filled week of science events with hands-on learning, exploring and discovery.
Please stay tuned for more details.
---
NORTH BAY SCIENCE FESTIVAL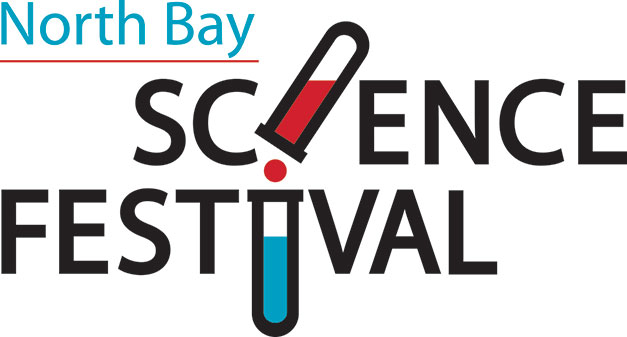 ​
Join us on October 21 – 26, 2019 for the third annual North Bay Science Festival. This is truly a festival for all ages, and includes a celebration of science, innovation and technology.
2019 Science Festival Events:
SCIENCE INNOVATION AND CODING OUTREACH PROGRAMS

Students will start the day with Coding Unplugged, a great introduction to computational thinking and problem-solving. Students will then learn the basics of coding to control robots and design an innovative solution to a real-world challenge. Students will need to innovate, think critically, and work collaboratively to solve the open-ended problem.  Using technology as a tool, students will be engaged in a full day of math using robots. 

Date: October 21 – 25, 2019

For elementary schools. 
Registration required.

For more information contact: scifest [at] sciencenorth.ca

IGNITE — SCIFEST EDITION

Come and Celebrate the geek in all of us! 

Ignite presenters will share their passion for Innovation and applied Sciences to inform, educate and inspire others in Innovation and Science in action. 

Date: Wednesday, October 23, 2019
Time: 7pm – 9pm
Location: St. Joseph-Scollard Hall, 675 O'Brien St, North Bay, ON, P1B 9R3
Tickets: $5 per person

Hosted by Ignite North Bay

SCIENCE OLYMPICS

Science North is excited to offer an action-packed experience for secondary schools that will provide an opportunity for teams of students from grades 9 to 12 to experience science challenges competing against the clock.

Science Olympics is a series of problem solving activities that provide fun hands-on learning and require students to apply their problem solving skills and knowledge of science in creative ways. Science Olympics aims to inspire interest and foster inquisition in science, engineering and technology.

Date: TBC

For secondary schools. 
Registration required.

For more information contact: scifest [at] sciencenorth.ca

SCIENCE CARNIVAL

This one day community event provides families with the opportunity to participate in engaging, and fun science, innovation and technology activities.  Visit with well over 20 exhibitors showcasing presentations, labs and attractions, all using local and global science concepts and engineering principals. Also enjoy spectacular live science shows and entertainment. New this year – try your hand at rock climbing at the rock climbing wall in the Fitness and wellness centre!

Date: Saturday, October 26, 2019
Time: 11am – 4pm
Location: 22 Wing Fitness and Wellness Facility / CFB North Bay
Admission: Pay What You Can

CLIMATE ACTION PANEL
(NEW FOR 2019 — STAY TUNED FOR MORE DETAILS)

Date: Friday, October 25, 2019

For elementary schools. 
Registration required.

For more information contact: scifest [at] sciencenorth.ca
Sponsors: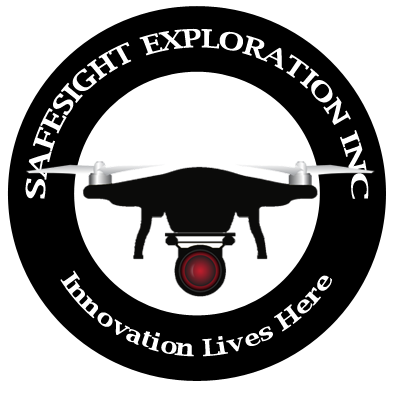 For any questions regarding the festival, if you are interested in sponsoring the festival, or would like to be considered as an exhibitor, you may contact us at: scifest [at] sciencenorth.ca