You have questions about COVID-19 and we have answers! We're diving deep into specific topics that will look at key aspects of COVID-19 and how they affect individuals, our planet, and beyond.
---
Let's talk about covid-19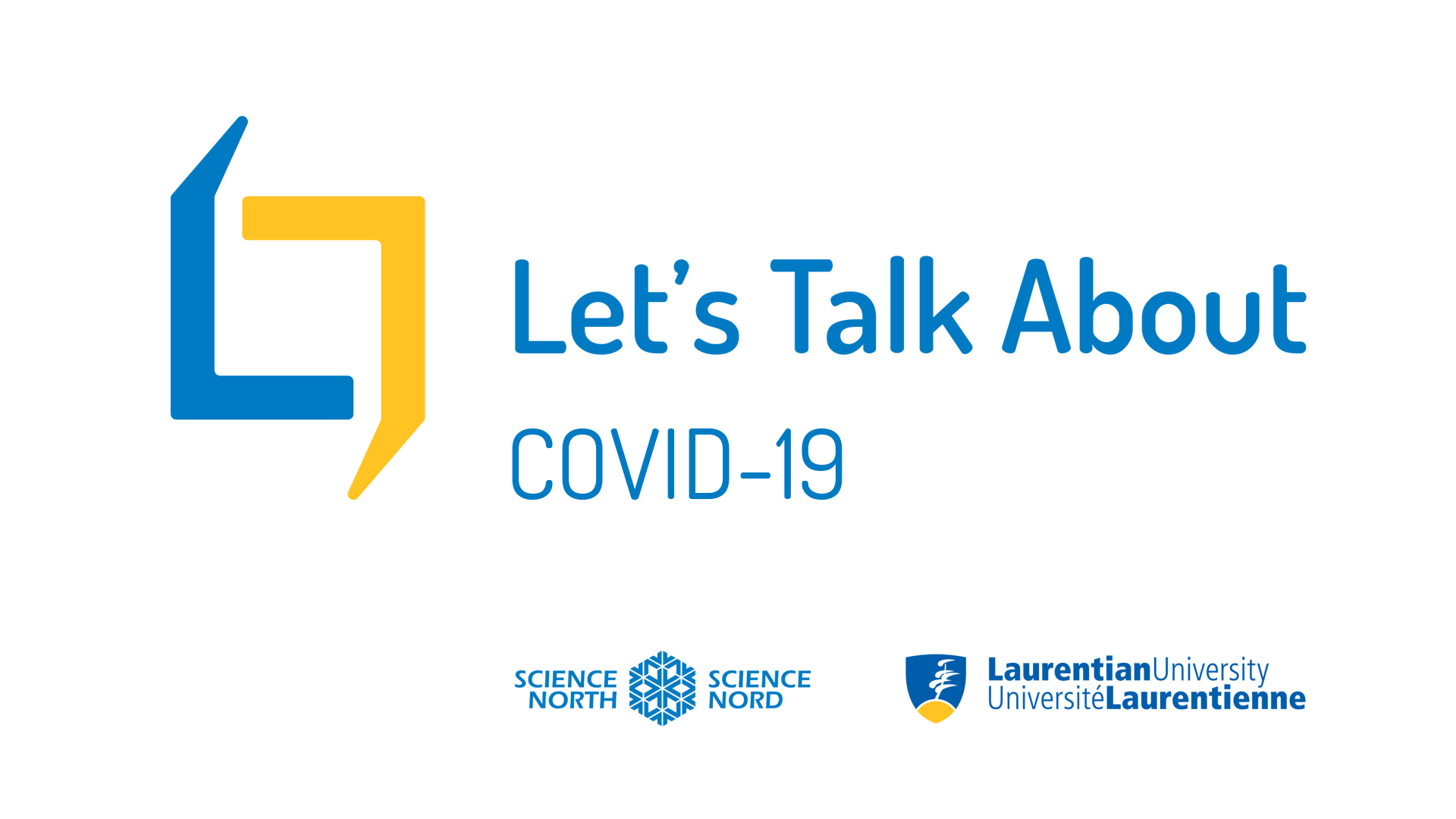 Co-presented by Laurentian University and Science North, Let's Talk About COVID-19 is a series of informative and engaging discussion where you'll get a chance to hear leaders in various fields discuss a different aspect of life amid a pandemic.
Streamed for FREE live on Facebook.
---
The Virus of Misinformation

Every day we are consumed with new information about COVID-19. But how can you decipher between what is fact and what is fiction? With the help of credible medical experts, we're addressing and mitigating the confusion and misinformation surrounding COVID-19.  
Available for free on our Facebook and YouTube channels.
---