Welcome to the official hub of Science North's Give Vaccines A Shot!
Find all our videos, events, school programs, podcast episodes, and other FUN online activities with accurate educational content. We want you to have the best tools to understand vaccinations, your health, and grow your confidence in science!
---
INTRODUCTION
---
ADVENTURE STORY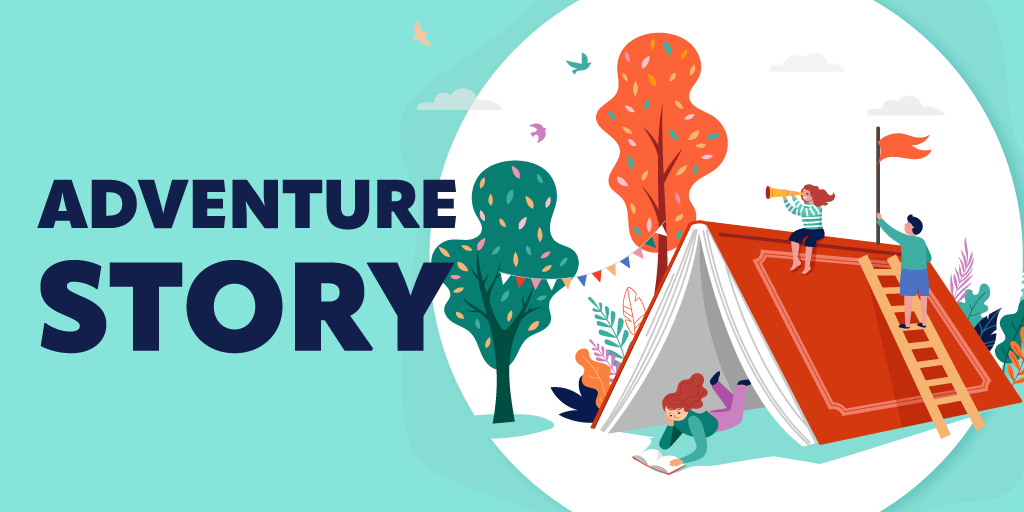 Click through an interactive 'choose your own adventure' story to help you prepare for vaccination day and explore the questions you have about vaccines, like:
What are vaccines?
How do vaccines work?
Why are vaccines important?
How do I deal with vaccine-related anxiety?
* Internet connection required
** Right-click the SAVE TO DESKTOP button and select "Save As..." in order to download the experience to your device for offline use
---
MR. GERM PICTURE STORY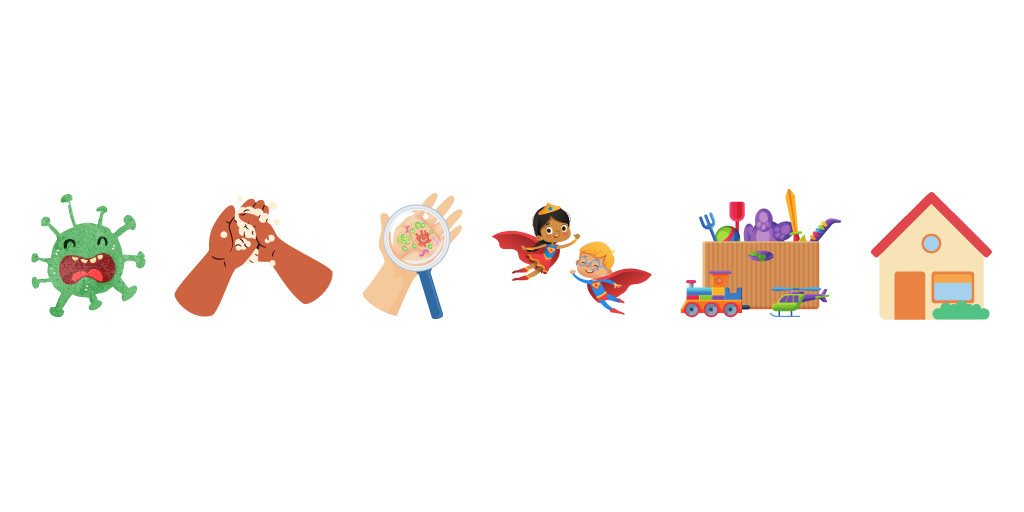 Students will use their reading, problem solving, and decorating skills as they piece together this personalized visual story about germs and their immune system.
---
PREGNANCY AND VACCINES
---
LYME DISEASE AND TICKS
---
THE HISTORY OF VACCINES
---
PODCASTS
---
FOR TEACHERS
CLASSROOM MATERIALS
With the help of funding from the Public Health Agency of Canada, Science North is offering FREE classroom materials for Grades 1 to 12. These materials are for you and your students to learn about the immune system, staying healthy and the critical role vaccines play in sound public health strategies. They are a part of our Give Vaccines a Shot! initiative.
To see our list of classroom resources, visit Science North's Educator Resources and filter for Give Vaccines A Shot!
---
FREE E-WORKSHOP FOR GRADES 9 AND 10!
SHARING SCIENCE: CAREERS IN COMMUNICATION
Whether your students become conservation officers, electricians, or healthcare professionals, effective communication skills are essential! With an interactive Mentimeter presentation and two hands-on health communication activities, your students will explore the possibility of a career in science communication and master the basics of sharing complex topics with non-experts.
Length: 60 minutes
---
HEALTH EQUITY E-LESSONS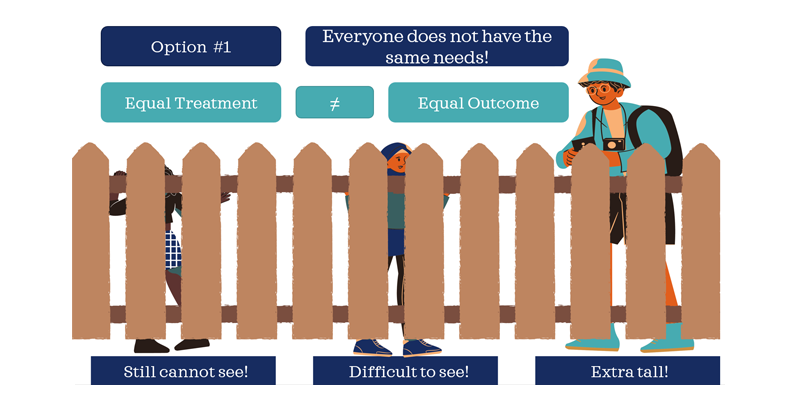 GRADES 7 to 12

In this four-part lesson, students will learn all about health equity, starting by walking through the "seeing over the fence" analogy to understand how equity is different from equality. They will then develop further context for this issue by examining vaccine inequity as a case study. In part 3, one of Science North's Indigenous Interns interviews a nurse at the Wikwemikong Health Centre on the challenges of achieving health equity in Indigenous communities. In the final section, the Many Nations, One Voice for Wellness team at Telus Spark will take students through a workshop on Dr. Christopher Emdin's "Science Genius" method with health equity as the theme. Students will learn how to put their thoughts, feelings and experiences about this complex issue into rap and song.

---

E-LESSON * SAVE TO DESKTOP LESSON PLAN

* Internet connection required
---
SCIENTIFIC INTEGRITY E-LESSONS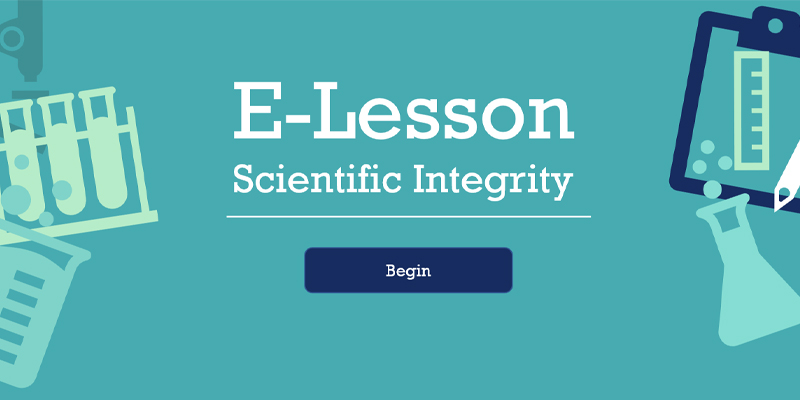 GRADES 4 to 6

GRADES 7 and 8

GRADES 9 and 10

GRADES 11 and 12
---
A GUIDE TO THE IMMUNE SYSTEM
Recorded presentations and classroom activities
PART I
GRADES 2 and 3

GRADES 4 to 6

GRADES 7 and 8

GRADES 9 and 10

GRADES 11 and 12
---
PART II
GRADES 2 and 3

GRADES 4 to 6

GRADES 7 and 8

GRADES 9 and 10

GRADES 11 and 12
---
PART III
GRADES 2 and 3

Teachers will need a second device to use a software called Mentimeter on behalf of their classroom.

---

GRADES 4 to 6 

Students will need a second device to use a software called Mentimeter.

---

GRADES 7 and 8

Students will need a second device to use a software called Mentimeter.

---

GRADES 9 and 10

Students will need a second device to use a software called Mentimeter.

---

GRADES 11 and 12

Students will need a second device to use a software called Mentimeter.

---
---
EVENTS
---

The views expressed herein do not necessarily represent the views of the Public Health Agency of Canada