STUDENT SCIENCE ADVISORY COUNCIL
Science North's Student Science Advisory Council is made up from 15 students from across the City of Greater Sudbury with a passion for science outside of school. The council gives input on exhibit and other science centre experience selection, design, and development and helps to plan student events at the science centre.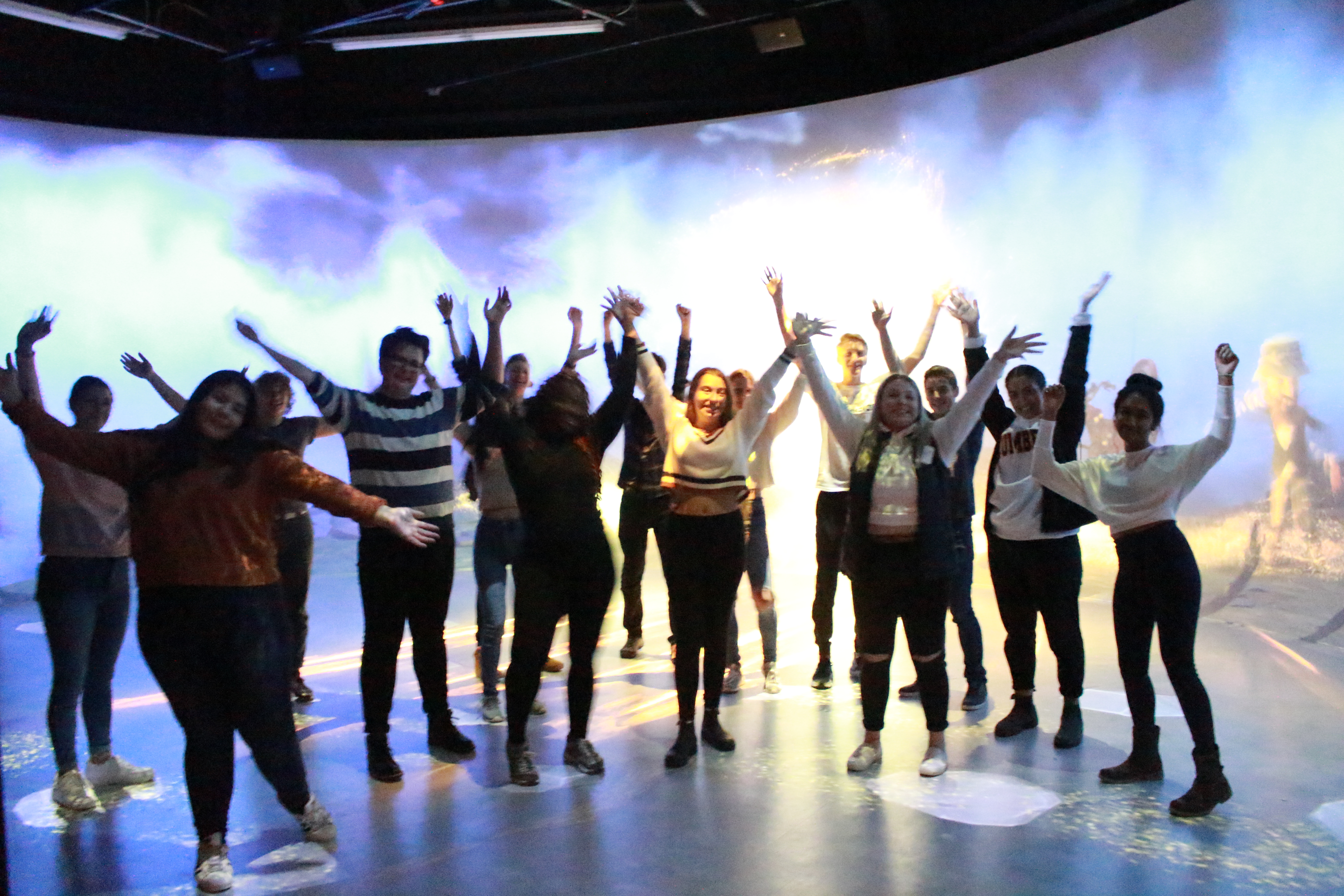 ​
---
Are you an idea-generating Ninja?
Join
Science North

's Student Science Advisory Council!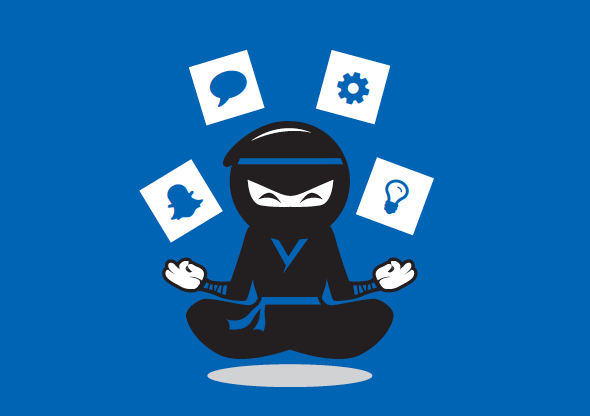 Ideal for grades 9 to 12.
Develop your leadership skills.
Council meetings are once a month after school at

Science North

.
This is a paid position.
Students interested in applying for these positions are asked to submit a either a letter (one page) or video (under 3 minutes) that includes their grade and school and expresses why they are interested in being a member of the Student Science Advisory Council and how they could contribute to the success of the council. 
Letters and videos (external links to videos are acceptable) are to be sent directly to Grace Schmidt by emailing grace.schmidt [at] sciencenorth.ca
---
STUDENT SCIENCE ADVISORY COUNCIL TERMS OF REFERENCE
PURPOSE

Science North is committed to developing new experiences to grow and retain new audiences, including teenagers. The Science North Student Advisory Council is a science advisory council committed to developing a teenager-friendly environment and experience at Science North, Dynamic Earth.

MANDATE

Our mandate is to work collaboratively with Science North teams to improve science experiences for teenagers and inform development and delivery of programs and exhibits.

RESPONSIBILITIES

Advise

Science North

how to engage young people during their free time through programs and events at

Science North

and

Dynamic Earth

.
Give input, feedback and ideas on exhibit selection, design and development.
Give input on other science experience development (films, object theatres, events, etc).
Give input on onsite business, grounds, and environment.
Research and plan teen events (event theme, review and approve marketing tactics and materials, help spread the word through their networks on social media).
Actively participate in student events, bring friends with them, promote events at school. Post on social media during the event.
Provide feedback on events, exhibits and experience successes and areas in need for improvement.

COUNCIL MEMBERSHIP

The Science North Student Council membership consists of 15 members representing a diverse group within this community's youth population whether it is culture, language, abilities, religion, gender, sex, and / or age.

DUTIES OF MEMBERS

To attend and fully participate in meetings.
To be informed on roles, responsibilities and activities of the Student Advisory Council.
To share information/concerns as appropriate.
To check email, text messages, and Facebook messages at least once a week and respond.
To notify the

Science North

Lead (Staff Scientist) if unable to attend meetings. No member shall be absent for more than three consecutive meetings without reasonable cause. The member shall be deemed to have resigned. If a member chooses to resign, a letter of resignation would be requested to outline the reasons and an exit interview would be scheduled.
Members are required to arrange their own transportation to and from meetings and events.

MEMBERSHIP

At the end of the council term, successful members who have not yet reached the age of 18 will be invited to remain on the council for the following year. Members can either accept or decline. New members will be added based on additional spaces and will be recruited in August and September.

COMPENSATION

This is a paid position at

Science North

.

RESULTS

Build a teenager-friendly environment and experience at

Science North

,

Dynamic Earth

and our attractions and services.
Increase teenager attendance to the science centres and events.
Develop teenagers that have ownership of their science centre in their community.
Provide opportunity to build leadership and communication skills.
---
EVENTS
TIME OUT: GAME ON!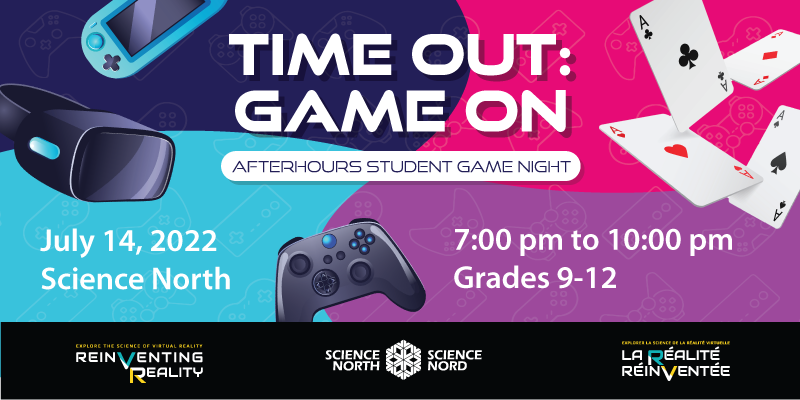 The school year is coming to a close for summer and you may be thinking, "bestie, there is ✨respectfully✨ nothing to do in this city". Well, time out, partner! Because we have an afterhours gaming experience for students who need a sec to get their Science North kind of game on. Explore our newest exhibit, Reinventing Reality, make some core memories and best of all, it's just for students. You may even learn something… but trust us, it will be fun!
THE DETAILS
Grades 9 to 12
July 14, 2022
7:00pm to 10:00pm
$10

Science North
Don't forget, you'll need the Goosechase app to participate in the scavenger hunt! Download here. GAME CODE: D79PQ1
---
STEMPOWER

STEMpower is an empowering program for girls, transgender, and non-binary students in STEM for grades 7 to 10.
Join us for two fun-filled weeks of engaging, hands-on science activities, guest speakers, and field trips. Come explore the world of STEM through virtual media, animation, forestry, and so much more!
Transportation and lunch provided.
In person programming runs in July and August with on-going experiences from September through March.
PROGRAM DATES — FREE!
Cohort 1: July 11 to 22
Cohort 2: July 25 to August 5
Cohort 3: August 8 to 19
---
WOULD YOU LIKE TO VOLUNTEER AT
SCIENCE NORTH

OR

DYNAMIC EARTH

?
Help build better science experiences for my peers.
Build my leadership and community skills.
Gain experience working in a community committee.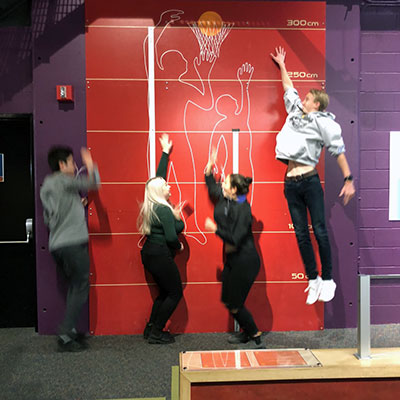 ​