---
REGISTRATION
NOW OPEN!
---
---
ABOUT US
Since 1987, Science North has been delivering English and French summer science camp experiences to children in communities across Ontario. Science North offers children the opportunity to get hands-on with real tools, engage in modern science, and most importantly, socialize and have fun with friends!
As STEM (science, technology, engineering and math) becomes increasingly more popular in the 21st century, it's important for kids to enjoy science and the world around them. We hear over and over again from parents that we DO this, and do it well. 
Science North's highly trained staff recognize their impact and influence on the thoughts and opinions of children. Through engaging activities and workshops, the science camps spark natural curiosity while inspiring a love for science. From nature themed camps, to animal adventures, to technology-based programming, there is sure to be a camp that appeals to every science lover!
---
PRICING
Buy one and get any additional camps in the same order at 10% off.
2-DAY CAMP
Members: $76.50 / Public: $85.00
4-DAY CAMP
Members: $153.00 / Public: $170.00
5-DAY CAMP
Members: $186.30 / Public: $207.00
2-DAY SPECIALTY CAMP
Members: $99.00 / Public: $110.00
4-DAY SPECIALTY CAMP
Members: $193.50 / Public: $215.00
5-DAY SPECIALTY CAMP
Members: $232.20 / Public: $258.00
---
2020 CAMP COMMUNITIES
Select a location below to see when camps are coming to your community and register your child today!
ATIKOKAN

BARRIE

BLIND RIVER

BRACEBRIDGE

COCHRANE

DRYDEN

ELLIOT LAKE

ESPANOLA

FORT FRANCES

HEARST

HUNTSVILLE

IROQUOIS FALLS

KAPUSKASING

KENORA

KIRKLAND LAKE

LITTLE CURRENT

MARATHON

MIDLAND

NIPIGON

NORTH BAY

ORILLIA

PARRY SOUND

PEMBROKE

PETAWAWA

RED LAKE

SAULT STE. MARIE

SIOUX LOOKOUT

SUDBURY —

SCIENCE NORTH

SUDBURY —

DYNAMIC EARTH

TEMISKAMING SHORES

THUNDER BAY

TIMMINS

WAWA
---
CAMP DESCRIPTIONS
Camps are listed by age group. View camp communities to find out what camps are offered in your town.
AGES 4 — 5
KURIOUS KIDS

'Why mom?' 'Why dad?' Is this a part of your child's regular vocabulary? This camp will have fun with 4 and 5 year olds who love to explore the world around them. We will squeeze, smell, sort, and smile as we work through answering some of those 'Why' questions of your Kurious Kid.

MIX, MAKE, AND MOVE

This camp has your child playing with the spirit of 'what if'…. taking advantage of the curiosity of the 4/5 year old set. That spirit of innovation and problem solving will have your child doing things like making a CO2 'sandwich', moving a jet engine balloon, or mixing a marvelous magnetic masterpiece, and much more! Your young one will have a week full of awesome hands-on experiences.

NATURE CAMP

Calling all nature lovers! This year, nature camp takes your child on a journey through the wonders of our natural world. Your child will discover the incredible power of the wind, find out what it would be like to eat like a bird and even explore the wonderful world of bugs.  If your child is hooked on all things natural, this is the camp for you!

SCIENCE STARTER

If your child is excited by all things science, Science Starter is the right choice for your little camper.  Throughout the week, mini scientists will be introduced to the world of science through fun-filled activities like creating their exploding treasure chests and paint speck constellations.  From vinegar painting to learning about the body, this camp will excite and intrigue your curious kid.
AGES 6 — 8
DINO CAMP

Dig into the past to explore ancient ecosystems, the fiercest predators and largest land animals that have ever existed! This camp dives into the time of the dinosaurs with fossils, excavations, and experiments that simulate how scientists think dinosaur biology worked! If you want to roar like a T-Rex and unleash your imagination, this one is for you!

DISCOVERY CAMP

Can't decide between a lab coat and a hard hat? A magnifying glass and a test tube? Discovery Camp has it all, from building rockets in a space-inspired day, to looking for precious metals in the sand. Campers will dig into physics, chemistry, and biology in a week that's bursting with new experiences! This all time favourite is a great camp for 'tasting' a whole bunch of different science topics!

EARTH 2.0

The world our kids are growing up in has all kinds of messaging attached to it, and sometimes that is simply scary. But as voyagers on 'planet earth', there is nothing like developing the right attitudes about how to make our footprint and understanding of the planet better. Whether learning about soil, plants or testing your own renewable energy projects, this camp lets your child become part of Earth 2.0!

ENGINEER LIKE A GIRL

What do volleyball and water wheels have in common? They help you to develop your girl-engineered habitat on Mars! Put your creativity to the test by helping to solve some important questions like how to protect yourself from radiation, how can some organisms survive in the worst environments, and, of course, what would we even eat on another planet? Join us for another exciting season of girl power!

FORCES IN NATURE

How does a beaver dam hold together? How do trees stand up?' Why is the sky blue? How does a bird fly?  Nature holds many mysteries, and this week is dedicated to exploring the every day from a different perspective. Join us as we explore the world of nature just a little differently!

SUMMER SCIENCE CAMP

Summer Science Camp in your town takes camp favourites and packages them all into one exciting week - whether you are 4 or 11, it's a great time to play with science in your own backyard.

TECHWHIZ 2020

Tech is everywhere! This camp tinkers with Scratch and LEGO® WeDo to make your own video games and robots! Explore the fundamentals of circuits, computer programming and robotics with us and you'll be a Tech Whiz in no time!

WATERTASTIC!

When it comes to learning, kids are like sponges.  Let your child soak up some science! In this camp, topics range from clouds up high to water creatures down below. Water takes us everywhere, and so will this camp in its exploration of the watertastic world we live in.
AGES 9 — 11
BEHIND THE SCENES

Do you have the courage to venture into the world of a Wizard, Medieval Mayhem, or a Superhero Showdown? This camp explores the behind the scenes science that has become the basis for Hollywood tales. Your camper will learn how to concoct exploding wizard potions, perfect 'the art of the bruise', and use spy gadgets! Discover science in the cinema with this 'all access' pass!!

ENGINEER LIKE A GIRL

What do volleyball and water wheels have in common? They help you to develop your girl-engineered habitat on Mars! Put your creativity to the test by helping to solve some important questions like how to protect yourself from radiation, how can some organisms survive in the worst environments, and, of course, what would we even eat on another planet? Join us for another exciting season of girl power!

EV3 EXPLORERS

LEGO® MINDSTORMS is a programmable robotics construction set that gives you the power to build, program and command your own LEGO® robots (www.lego.com). This camp will use LEGO® EV3 Robotic systems to work on a series of challenges that progress over the week to a final challenge day on the Friday. The challenge blocks change annually, and may range from renewable energy designs to space modules...every year brings new ideas!

HOW THINGS WORK

This camp is designed for the camper who loves to ask "How does this work?". Each day has a different theme - whether electricity, machines, or biology and everyday life. Your child will try out new skills they can use every day through a variety of hands-on activities. Whether designing a water filter or playing with circuits, campers will be testing their own theories about 'how things work'!

MEDIA CAMP

Whether your child wants to be the next Steven Spielberg or design the next Fortnight game, this will be a week jam-packed with media magic. Media Camp is designed to take your children on a journey from product design to DeepFakes and everything in between. We will encourage out of the box thinking to create out of this world projects that you and your kids will be showing off for years to come. With small staff ratios, we make technological learning a breeze, making it easy to bring your kids ideas to life.
AGES 11 — 13
DON'T TRY THIS AT HOME

Camp at the science center has a whole different meaning than playing at home. This camp rounds off your camper's experience with Science North camps with a higher level of independence and decision-making as we build on the skills and curiosity of the maturing scientific mind. Campers will build and launch their own rocket, make a fireball and get a behind the scenes look at what our Bluecoats do every day.
---
FREQUENTLY ASKED QUESTIONS
WHERE IS CAMP IN MY TOWN?

Good question! Site bookings are underway as we speak, and we hope to have confirmed by April 30th for summer camps. When you click on your community, you will see the address of the site beside the town name. (For PA Day and other programs, go to sciencenorth.ca/fundays for your program location.) 

Ideally, we use schools when not in Sudbury or Thunder Bay as they are physically geared for children, but some boards need a little more time in committing to our use of their space, so this information may not be posted as soon as camps are available for sale.

HOW DO YOU CHOOSE WHICH COMMUNITY HAS ENGLISH OR FRENCH CAMPS?

The first time we come to a town, we look at census data to see how many kids are in town and check out school populations to see if there are enough kids to make the program run. Once we have determined that, we test it out and will offer programs in English or French in that community. We will try that for two years and then see if registrations warrant continued programming in that language or town. Taking our camps across Northern Ontario costs a lot. Therefore, we can't sustain a camp with 4 kids when we have other communities with waiting lists so registration determines which programs are offered and are reviewed at the end of every season.

WHAT TIME DO CAMPS START?

Group work starts at 9:00am, and finishes up around 4:00pm. (See the daily itinerary for a breakdown of our day.) There is staff onsite at 8:30 until 4:30pm unless you are in a community with extended hours available. The communities with that option include Thunder Bay, Sault Ste. Marie, Sudbury, North Bay, Timmins, Barrie, and Kenora.

WHAT TIME DOES THE EARLY / LATE PROGRAM START?

The extended hours option in Sudbury starts at 7:30am and runs until 5:45pm. It is available in Thunder Bay, Sault Ste. Marie, Sudbury and North Bay. Extended hours in Timmins, Barrie and Kenora will start at 8:00am based on our experiences with actual bookings the past 3 seasons. Our experience is that children react best to this slot when it is not highly structured versus the rest of their day. You may walk into a room where children are building with blocks; having a card game, drawing pictures, or playing with some other materials. Staff are there to interact and play as well, but we don't push structured groups at this time...the activity choice is up to the child.

WHAT IS THE BACKGROUND OF YOUR STAFF?

We have a talented group of young people with a passion for both children and science education as part of our crew. Their educational profiles can range from teachers and science graduates to post-secondary students in topics as diverse as speech pathology or physics. We look for people who like children, like science, and enjoy all that Northern Ontario has to offer. All staff must have a current police check for the vulnerable sector.

WHAT IS YOUR STAFF:CHILD RATIO AND AGE GROUP SIZES?

Science North uses the standards suggested through the childcare field and outlined through Ontario's Ministry of Education. Our ratios are based on age groups, and you will see ratios of 1:8 (staff:camper) for children under 6; 1:10 in our technical programs regardless of age, and 1:12 for children 6 to 12.

WHAT DO I BRING WITH US / DO ON THE FIRST DAY?

On the first day:

Please inform our staff of any special medical concerns relevant to your child.
Provide updated emergency contact information for your child.
Bring photo ID when you or your designate picks up your child.
We may require Proof of age. It is important that participants be the required age for the program because activities are designed with the capabilities of that age group in mind.

WHY DO I HAVE TO SHOW PHOTO ID WHEN I PICK UP MY CHILD?

Parents are asked to sign their child 'in' every morning, and 'out' every evening. Photo ID is the simplest system for us to match a face and the name that you have provided as your designate for pickup. By Wednesdays we know each other, but the first day we want to make sure we have the right name and the right person so that all the right family connections are made in your best interests.

Science North will call the parent of any participant who was not signed out to ensure they have arrived home safely. If your child will be leaving early, please notify the Program Coordinator at each site, and arrangements will be made to have your child ready at the appropriate time. If your child is late in arriving at the Sudbury sites, please check in with the staff at the respective Sales Centres who will contact your child's group leader so he/she can join their group.

HOW CAN I CONTACT THE CAMP WHEN IT IS HERE?

Every camp site has a cellphone for use by the site supervisor. He/she will display that number near your sign in/out sheets at each location. If you cannot reach the site supervisor by cell, call Science North at 1-800-461-4898 and they will connect you with someone who may have alternate communication methods.

DO I NEED TO SEND SNACKS?

We strongly suggest you send some kind of snack to keep your child going. Some children will arrive onsite at 7:30 am (if a site option) and lunch isn't until noon. We take a pause/snack break mid-morning and afternoon, and anything as simple as an apple or crackers makes a difference.

CAN I BUY A LUNCH PACKAGE? WHAT'S THE DEAL?

A weekly lunch option is available at both Sudbury locations: Science North and Dynamic Earth. Lunches are provided by Elements cafeteria or the Copper Cafe. You can order this option up until the MONDAY of the first week and it can only be ordered as a weekly package. Based on healthy guidelines but also acknowledging what kids actually eat, depending on the length of the week there may be pizza, wraps, sandwiches, or chicken fingers. The package price is based on number of days in the week.

Summer Science Camps (Sudbury only)

5 Day Camp — $55
4 Day Camp — $44

MONDAY — PIZZA LUNCH: w/ veggies, dessert, juice
TUESDAY — SUB SANDWICH: w/ veggies, dessert, juice
WEDNESDAY — MAC & CHEESE: w/ veggies, dessert, juice
THURSDAY — HOT DOG: w/ veggies, dessert, juice
FRIDAY — PIZZA LUNCH: w/ veggies, dessert, juice

 

March Break Camps (Sudbury only)

5 Day Camp — $45

P.A. Day Camps (Sudbury only)

1 Day Camp — $9

 

PIZZA LUNCH: w/ veggies, dessert, and juice or milk 

WHAT SHOULD MY CHILD WEAR?

The weather of the day will dictate how much we are in and out, but if there's a chance for an impromptu game of soccer at lunch, or we go for a walk onsite, please make sure your child has appropriate footwear and is wearing clothes you are comfortable getting dirty (just in case).

SHOULD MY CHILD BRING HIS / HER CELL PHONE OR OTHER ELECTRONICS?

We strongly recommend against sending your child with equipment that could accidentally be damaged when dropped or explored by other children. No one likes to lose things, so we suggest if possible that electronic 'gizmos' stay at home that week.

INCLUSION NEEDS?

We welcome campers with special needs; however, our camps are not able to support all needs. Science North cannot provide a 1:1 staff / child ratio. Please speak with the Science North team to review your individual child's situation prior to registration (1-800-461-4898).

WHAT IF MY CHILD ISN'T THE RIGHT AGE FOR THE PROGRAM I WANT TO REGISTER IN?

This is a great question, and we try to accommodate whenever we can. If your 9 year old niece wants to hang out with her 8 year old cousin, we find a way to make that work. The only place we draw the line is at the younger end of the age spectrum. The camp program is designed for 4 and up; not for 3 year olds.

WHAT HAPPENS IF MY CHILD IS SICK?

Please call us and let us know what's happening. There are a lot of variables on this one, so it's best you call Science North at 1-800-461-4898 to determine whether your child will be rejoining the group the next day or whether we may try to reschedule them to another date.

ADMINISTERING MEDICATION / ALLERGIES

Please make sure you let us know of any medications or medical conditions that may affect your child during his or her time with us. Although Science North staff do not administer medication directly, labeled medications can be stored onsite and given to the relevant child to self-medicate at the appropriate time.

EMERGENCY PROCEDURES

In the event of an emergency, all appropriate first aid measures will be taken to ensure the safety of participants. A staff member certified in first aid is on hand at all times. In the case of site evacuations (ie. power outages) parents will be phoned/texted to come and pick up their children. Each site has a cell phone, and will remain in contact with Science North through any emergencies (The cell phone number will be posted where the sign in/out sheets are).
---
REGISTRATION AND CANCELLATION POLICIES
REGISTRATION INFORMATION

Registrations are processed on a first-come, first-served basis. Camps require a minimum of 3 participants to run. Science North reviews registrations on a daily basis, and if a camp has less than 3 registrations 2 weeks before its start date, parents will be called and the camp will be closed. 

If a camp has more than 3 registrations, registrations are closed the Thursday evening prior to the camp start date. (For example: Let's say camp starts July 8th. Registrations would be closed on Thursday, July 4th at 9:00pm.)

REGISTRATION TIPS

When you are looking at program choices for your community, you may see the following phrase beside the program name. Parents have asked us what it means, so here are some details: 

"Online registration is closed."

What does that mean? It means camp has started and we can no longer take registrations online. 

"What's a waiting list?"

When a camp's capacity is filled we start a waiting list of interested families. We read those lists regularly, and do our best to add another camp group where the waiting lists show us that kind of interest. The simplest way to make sure you are on the waiting list is through the online registration system where you will be asked if you would like this option. If online registration is not viable, you can call 1-800-461-4898 and staff will gladly help you.

"Registration closed."

Thank you so much for choosing Science North for your child. We have filled up the camp, and based on local resources cannot add any more extra spots to this program.

CANCELLATION BY A REGISTRANT

Registrants may cancel or switch their registration prior to the commencement of their camp, however, the following policies apply:

If canceled 22 days or more prior to the start of the camp, the full registration fee will be refunded, minus a $30 (plus applicable taxes) service charge per camp.
Cancellations within 8 - 21 days of the camp start date may receive a 50% program refund.
If your cancellation request is made 7 days or less before the program start date, there will be no refund available.
An administrative fee of $15 (plus applicable taxes) will be charged for switching camps at your request.
All cancellations are done through our Customer Service team at 1-800-461-4898.
Changes made due to waiting lists/space openings will not have these charges applied. 

CANCELLATION BY

SCIENCE NORTH

Science North reserves the right to cancel camps with insufficient registration. In this case, all existing registrants will be notified and a full refund will be issued. All existing registrants will be notified by phone or email two weeks prior to a possible cancellation. Participants may also be asked to leave a program if there are concerns about participant safety. Refunds will then be prorated based on number of days of participation.

NON-PAYMENT

A $50 (plus applicable taxes) service charge will apply to any dishonoured credit card payments or NSF cheques. Science North's liability is limited to refund of registration fees.
---
WHY SEND YOUR CHILD TO SUMMER SCIENCE CAMPS?
---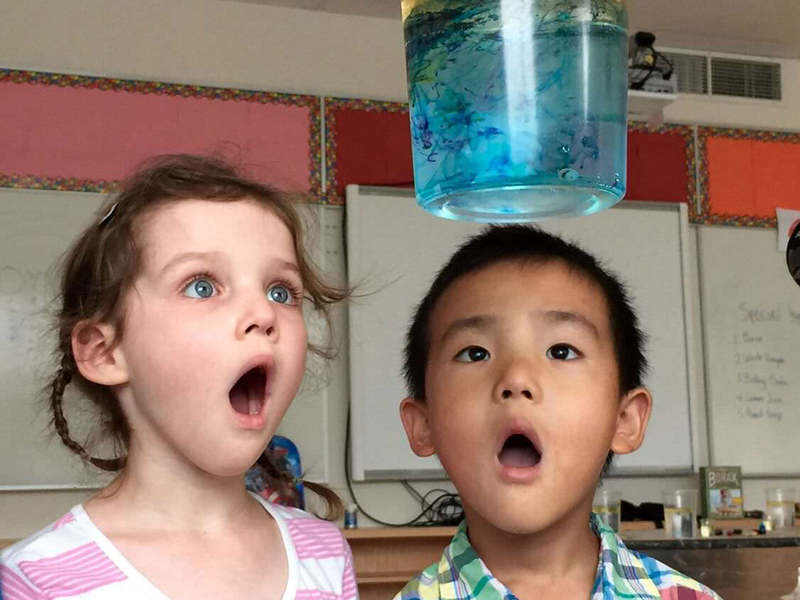 Camp will spark your kid's naturally curious mind while inspiring a love for science that will benefit your child for the rest of their life.
---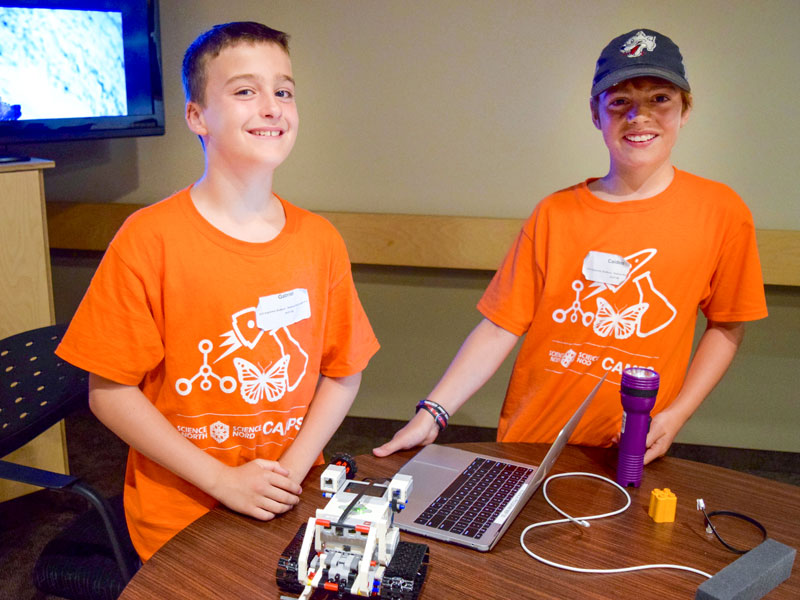 Encouraging your child to take an interest in STEM (science, technology, engineering and math) at an early age gives them a sense of confidence in what they are learning.
---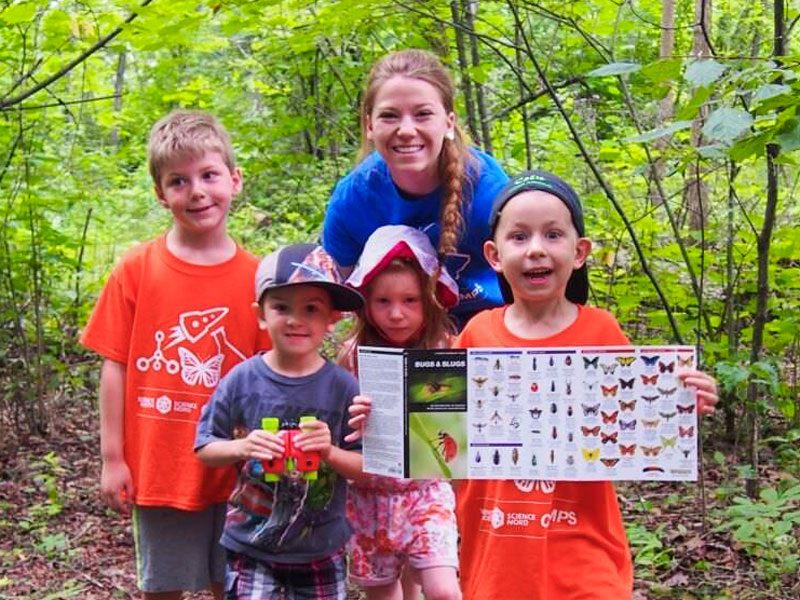 Science North creates amazing experiences that encourage learning through play, exploration, and the use of creativity in order to solve problems.
---
SUPPORTED BY: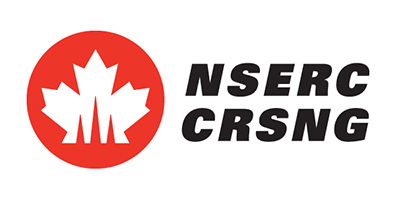 ​
If you would like to support Science North's Summer Camps with a corporate donation, please contact Lindsay Donnelly at donnelly [at] sciencenorth.ca
For more information, email contactus [at] sciencenorth.ca or call 1-800-461-4898.