FREE ONLINE CPR WORKSHOPS FOR SENIORS
If your spouse or loved one suddenly collapsed, would you know what to do? You can save their life by performing hands-only CPR.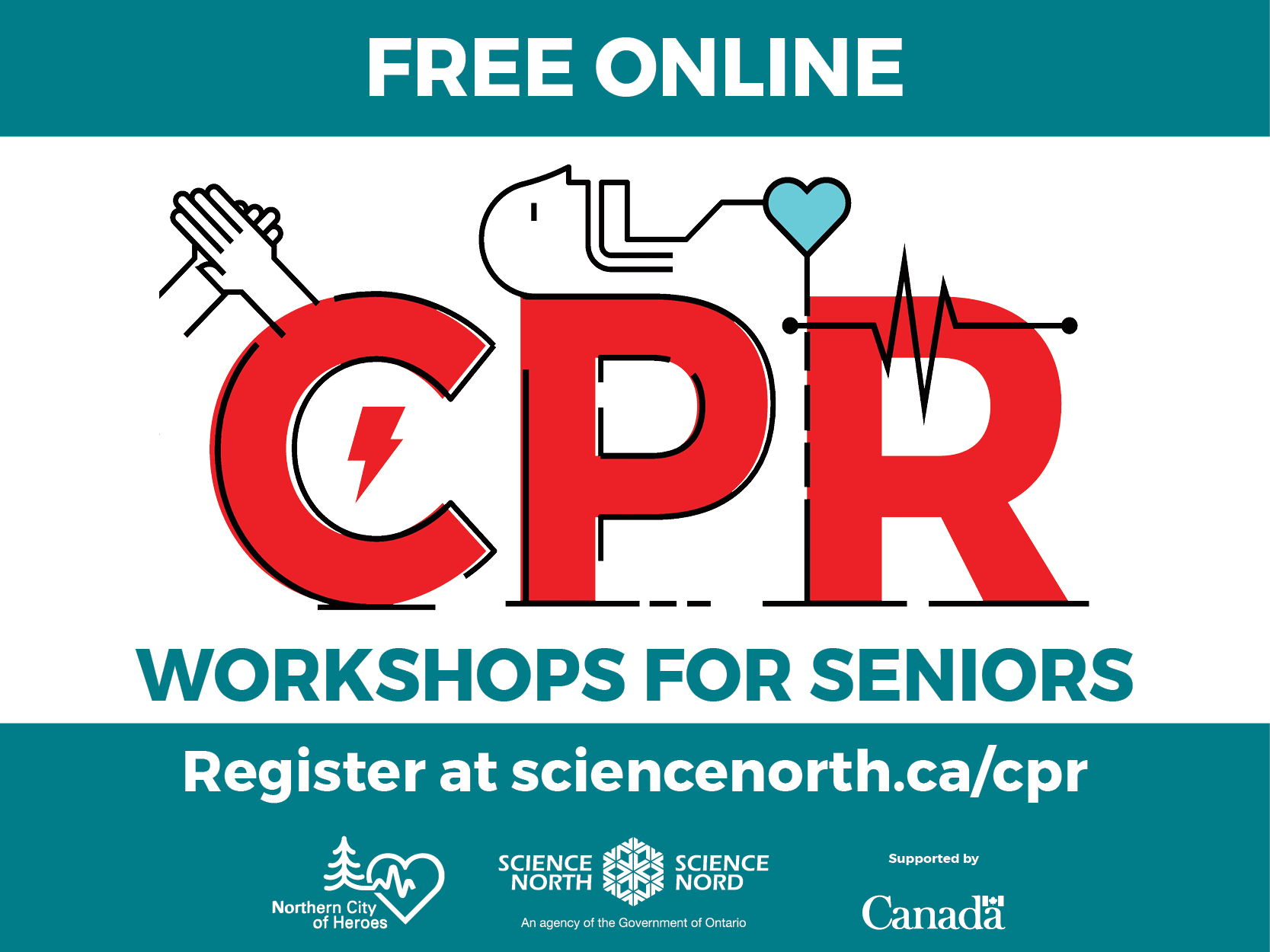 Join Science North in an interactive online webinar to learn and practice hands-only CPR. This FREE event is designed for seniors (55+) where you will learn what to do and how to react in a cardiac emergency at home.
---
DATES
Tuesday, February 23, 2021 – 11:00am
COST
WHAT YOU NEED TO PARTICIPATE
A computer, tablet or phone with internet connection
Two rolls of toilet paper
One jar lid that clicks (jam, pickle, spaghetti sauce, etc.)
---
FILL OUT THE FORM BELOW TO REGISTER
Once you click submit you will receive a confirmation email and you will be officially registered for the webinar. A link to the webinar will be emailed to you a week prior to the event.