PROOF OF VACCINATION IS REQUIRED TO ATTEND THIS EVENT
---
SEPTEMBER 30 IS NATIONAL DAY FOR TRUTH AND RECONCILIATION
A day to recognize and commemorate the ongoing legacy of residential schools.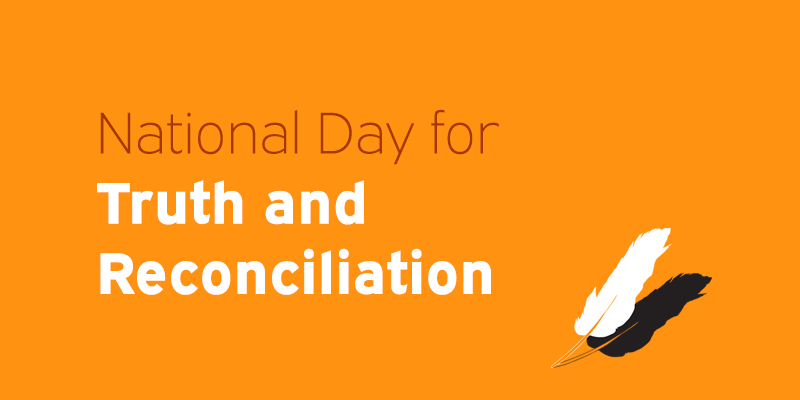 ---
The path towards reconciliation requires thoughtful and active engagement with Indigenous peoples of Turtle Island.
With utmost humility, and under the guidance of our Indigenous Kin, we aim to recognize of the ongoing impacts of colonialism, and to honour the sacredness of the treaties.
We are all treaty people.
As such, on September 30 from 3pm to 8pm, we invite you join us at Science North to learn about the vibrant and diverse cultures, languages, and traditions of First Nations, Inuit, and Métis peoples. With presentations and workshops throughout the science centre, along with and an outdoor marketplace, you'll learn from a variety of Indigenous businesses, artists, and community members from N'Swakamok (Sudbury) and Northern Ontario.
---
Date: Thursday, September 30, 2021
Location: Science North, 100 Ramsey Lake Rd., Sudbury, ON P3E 5S9
Time: 3:00pm–8:00pm
Price: General Admission – $12.00; Members – FREE
---
FEATURED EVENTS AND WORKSHOPS
EVENT: Indigenous Ingenuity Talks: Truth and Reconciliation
Join our Bluecoats to discuss truth and reconciliation, the path forward in treaty relations, the process and meaning of incorporating the Truth and Reconciliation commissions Calls to Action, and more, with Dr. Brock Pitawanakwat of York University.
---
PERFORMANCES
Bryden Gwiss Kiwenzie & Co 4:00pm–5:00pm
Lisa Marie Naponse 5:00pm–6:00pm
Mino Biimadizawin Dance Troupe 6:00pm–7:00pm
---
WORKSHOPS
OUTDOOR HUMAN DREAMCATCHER WITH WILL MORIN 6:00pm–7:00pm
We invite you to come together and take part in a community-building activity to explore our shared history and how we can heal and move forward together. Led by community artist and educator Will Morin, community members will work together to create the largest dreamcatcher recorded. Standing six feet apart, participants will form a circle 75-100 feet in diameter, creating the hoop of the dreamcatcher. While strings are moved around the circle, interconnecting and weaving the pattern of the dreamcatcher, Will Morin will share teachings on its origins and meaning. Will said, "I wish to bring us all together to see how our shared history is interconnected and the need for us to heal together".
MYTHS AND MIRRORS: CHILDREN'S STORYTELLING AND DRUMMING WITH JEANETTE MCQUABBIE
Storytelling 4:30pm–4:50pm
Drumming 5:40pm–6:00pm
---
CEREMONIES
Sacred Fire 3:00pm–8:00pm
Opening Ceremony with Nogdawindamin 3:30pm–4:00pm
Vigil and Closing Ceremony with Nogdawindamin 7:30pm–8:00pm