Missed Northern MedTalks 2022? Watch the presentations here! Stay up to date on future Northern MedTalks events and other adult events by visiting sciencenorth.ca/adults.  
Did you know that Science North is a not-for-profit organization and a registered charity? Please consider adding a donation to your order and join us in inspiring people of all ages to be engaged with the science in the world around them!
---
LAST EVENT
---
Science North, the Science Communication Program at Laurentian University, and Health Sciences North are excited to collaborate with Eastlink to bring you Northern MedTalks 2022.
 
A fast-paced speakers event featuring 10 presentations by Northern-Ontario healthcare providers. Each 10-minute talk will inspire audiences through engaging stories about human health.
You'll connect with powerful narratives from family physicians, nurse practitioners, neurosurgeons, paramedics, and more!
SOCIAL HOUR
For those with tickets to attend Northern MedTalks 2022 on site at Science North, join us after the presentations for a social in the science centre! Explore the exhibits on the 3rd and 4th floors while discussing the night's stories with speakers and fellow guests. A cash bar and snacks will be available from 9–11pm. 
WAYS TO WATCH
Live in-person presentation in the Vale Cavern.
Enjoy Northern MedTalks at home! A livestream will be available on this webpage and on Eastlink Community TV on April 21 beginning at 7pm. (no ticket required)
Or watch the livestream on the big screen! Join us at

Science North

to see the livestream from the IMAX® Theatre.
DETAILS
Speaker event followed by social hour in the science centre.
Max 2 tickets per person.
Presentations will be in English with live ASL interpretation.
Accessible seating for visitors using mobility aids will be available in the Vale Cavern. If you require interpreter-proximity seating, please indicate this when you request your ticket.
---
SPEAKERS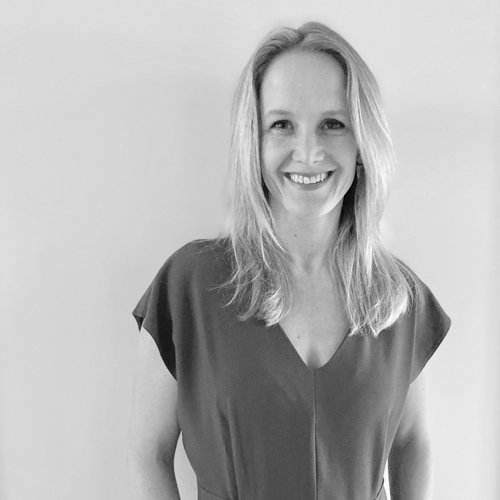 DR. SARAH McISAAC
Anesthesiologist, Intensivist, Health Sciences North; Assistant Professor, Medical Director of Faculty Development, Northern Ontario School of Medicine
Dr. Sarah McIsaac is an Anesthesiologist and Intensivist at Health Sciences North located in Sudbury, Ontario. She is the current Medical Director of Faculty Development and an Assistant Professor at the Northern Ontario School of Medicine. She and her husband Dr. Robert Ohle are the proud founders of Northern City of Heroes, a community initiative to increase the rates bystander CPR in Northern Ontario. In her spare time you will find her exploring Northern Ontario with her husband, two amazing children, and dogs.
---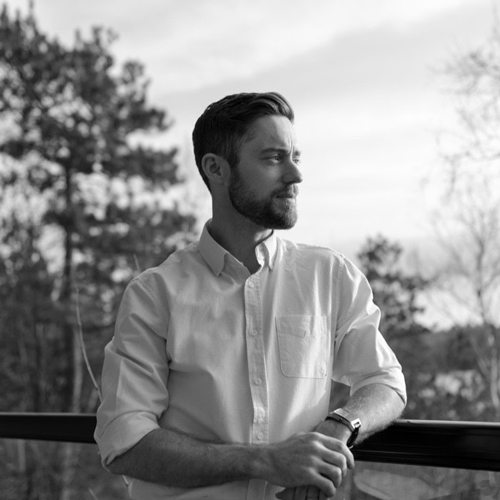 DR. ROBERT OHLE
Emergency Medicine Physician, Clinical Epidemiologist, Director of Emergency Medicine Research, Assistant Professor, Northern Ontario School of Medicine
Dr. Robert Ohle is an Emergency Medicine physician and Director of Emergency Medicine Research and Health Sciences North in Sudbury. He is passionate about health research that can directly impact patient care. Together with his wife, Dr. Sarah McIsaac they co-founded the Northern City of Heroes. They have a simple goal of increasing survival from out of hospital cardiac arrest through improving access to high quality CPR education. Dr. Ohle enjoys spending time with his family, hiking, sailing and DIY – measure once, cut twice.
---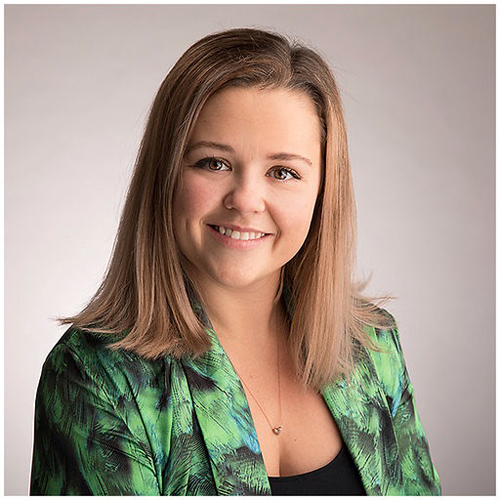 SHANNON KENRICK-ROCHON, BScN, MN: ANP, NP-PHC
Nurse Practitioner
Shannon Kenrick-Rochon completed a Masters of Nursing in Advanced Nursing Practice in 2016 and holds her Nurse Practitioner licence in Ontario and Alberta with a specialty in primary health care. She currently practices in primary care, concussion care and hormone replacement, alongside faculty appointments with the Northern Ontario School of Medicine and Cambrian College. She publishes research in process improvement, interprofessional care and concussion care strategies, including being the lead for Sudbury in establishing a provincial data set for concussion research in Ontario. In her spare time, she shares her passion for volunteerism and sport with her husband and 2 children. 
---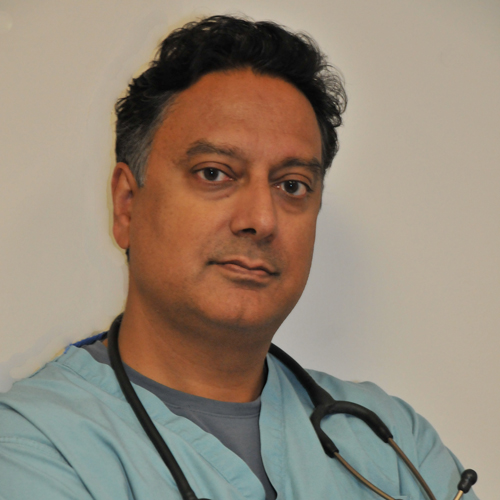 DR. SANJIV MATHUR
Academic Physician
Dr. Sanjiv Mathur is an Anesthesiologist at Health Sciences Centre in Sudbury Ontario and an Associate Professor at NOSM. His research interests include cardioprotection and environmental medicine. He has numerous publications and has presented at Canadian and International meetings on the impact of anesthesia on the environment. He is on the founding Board of the Canadian Anesthesiologist Society for Environmental Sustainability chapter and the Ontario Anesthesiologists Sustainability chapter. Dr. Mathur is a Board Member of Citizens Climate Lobby Canada working to create the political will for environmental sustainability. He has served as the president of the Sudbury and District Medical Society and on the HSN Medical Executive. His other interests in medicine include Medical Assistance In Dying and Blood Transfusion Medicine. His true passion is his family with his soulmate Cathy and three daughters. 
---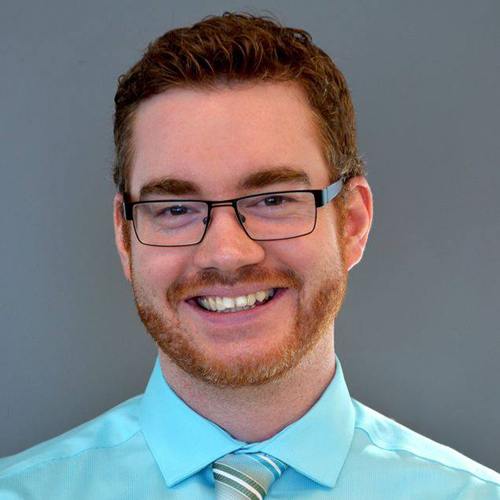 DR. SEAN SULLIVAN, MD CCFP
Family Physician and Assistant Professor, Northern Ontario School of Medicine
Dr. Sean Sullivan is a family physician who practices comprehensive family medicine as well as providing care to the 2SLGBTQ+ population. Through partnership with Réseau Access Network he operates a sexual health clinic and is site lead for research exploring how Pre-Exposure Prophylaxis (PrEP) is being used to prevent new HIV infections in Ontario. 
---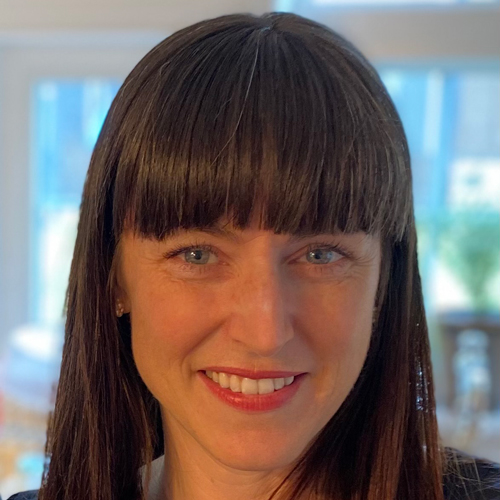 DR. LOUISA MARION-BELLEMARE 
Family Physician working in Addictions Care, Emergency Medicine & Indigenous Health Care
Dr. Marion-Bellemare works in Timmins at Misiway Indigenous Community Health Care Centre, the primary care clinic at the homelessness shelter, emergency department at the Timmins and District Hospital and co-leads the addiction clinics in communities along the James Bay Coast. She also is the co-lead of the addiction program at her hospital that includes acute medical withdrawal management beds, addiction medicine consult team and community withdrawal management service. She is also works at a provincial correctional centre doing addictions care & primary care. She is actively involved in her community promoting barrier free access to addiction treatment with the ultimate goal to save lives and improve quality of life.
---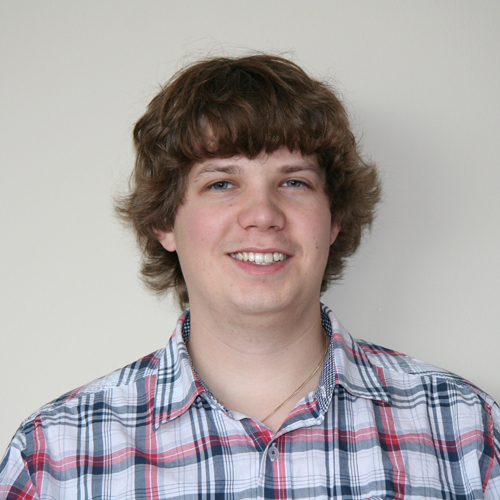 DR. STUART McGREGOR
Neurosurgeon
Dr. Stuart McGregor is a Neurosurgeon at Health Sciences North. He was trained in his residency at The University of Western Ontario, followed by specialty spine training at Foothills Hospital in Calgary, Alberta, before being hired here in Sudbury. Dr. McGregor enjoys all aspects of the outdoors and is excited to teach his little daughter how to rock climb, throw a frisbee, and downhill ski in the coming years.
---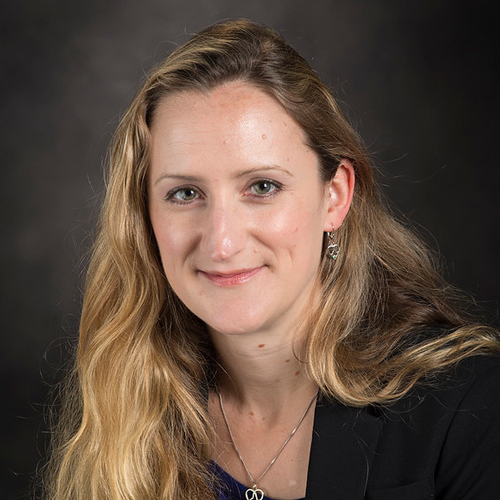 DR. AMPARO WOLF
Neurosurgeon at Health Sciences North, Assistant Professor at Northern Ontario School of Medicine
Dr. Amparo Wolf is a bilingual neurosurgeon who completed a MD/PhD program from the University of Toronto in 2012 and Neurosurgical residency at the University of Western Ontario in 2018. She went on to do fellowship training in Neurosurgical Oncology at MD Anderson in Houston, Texas. She has a keen interest in brain and spinal tumours as part of her practice. She shares a beautiful daughter with her husband Dr. Stuart McGregor.
---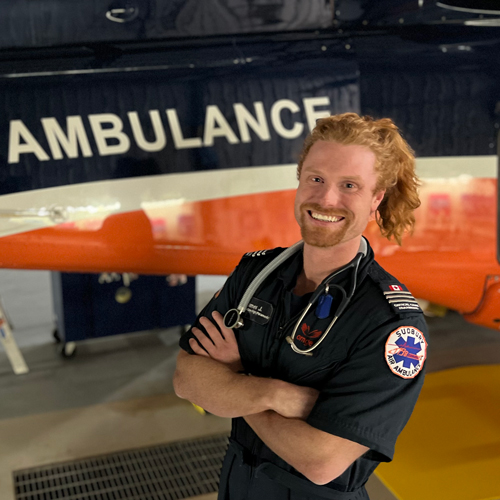 JAMES JOHANNSON-KNOX 
Critical Care Flight Paramedic
James Johannson-Knox is a Critical Care Flight Paramedic based out of Sudbury. He has been working for Ornge Air Ambulance for the last seven years at several bases throughout the province. Outside of work, James is an adrenaline seeker with a passion for adventure, the great outdoors and has a need for speed.
---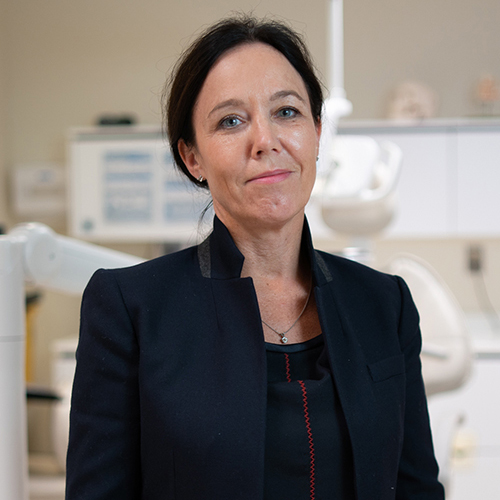 DR. DEBORAH SAUNDERS
Dentist, Medical Director, Department of Dental Oncology, Health Sciences North; Regional Program Lead, Clinical Tobacco Intervention; Program Lead, Oral Maxillofacial Rehabilitation Program, Ontario Health; Co Lead, Cancer Solutions, Health Sciences North Research Institute; Associate Professor, Northern Ontario School of Medicine 
Dr. Deborah Saunders is the Immediate Past president of the International Society of Oral Oncology and a keen advocate of patient education on head and neck cancer prevention and awareness. Dr. Saunders is published in numerous high profile medical journals and is a global speaker on Head and Neck Cancer therapy side effects. On her spare time she enjoys the simple blessings of life: her three boys, spending time with friends and family over great food and a glass of wine.
---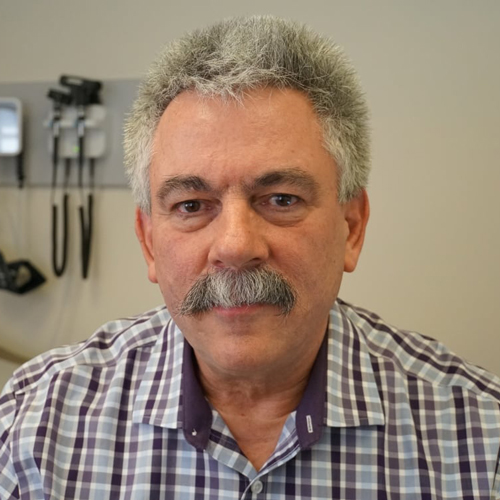 DR. MIKE FRANKLYN
Retired Family Physician
Dr. Mike Franklyn is a retired family physician who, for 25 years, practiced comprehensive family medicine and primary care obstetrics. For the last 15 years of his practice, he has become heavily involved in the care of marginalized individuals and populations suffering with various substance use disorders and mental illnesses. Dr. Franklyn still continues to teach at the Northern Ontario School of Medicine and is thrilled that his daughter Alex intends to 'carry the torch' and focus on similar issues in her medical practice.
---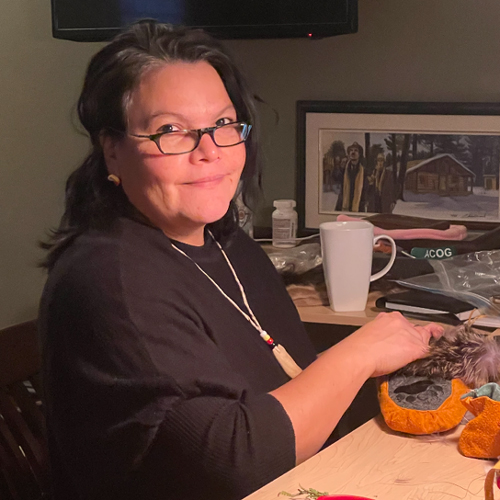 DR. JENNIFER JOCKO
Obstetrics and Gynecology, Health Sciences North; North Eastern Ontario Women's Health Network, Medical Director NEO Fertility; Assistant Professor at Northern Ontario School of Medicine
Dr. Jennifer Jocko is a member of Algonquins of Pikwakanagan. Dr. Jocko's journey to medicine was a long journey. She first completed an undergraduate bachelor of science degree in nursing. She worked as a Registered Nurse for 10 years in Mattawa and North Bay before pursuing medicine.
---
SPONSORED BY