A LAKESIDE EXPERIENCE
Your ultimate summer destination is NOW OPEN!
Join us every Thursday through Sunday!
THURSDAY — 4PM to 10PM
FRIDAY — 4PM to 10PM
SATURDAY — 11AM to 10PM
SUNDAY — 11AM to 8PM
---
---
Hours of operation to The Patio are weather permitting.
The Patio will be fully closed for inclement weather and will not have access to our inside restaurant.
🍻
Follow us on Twitter @ScienceNorth for updates.
---
Join us for signature brews and spirits paired with a summer-inspired menu.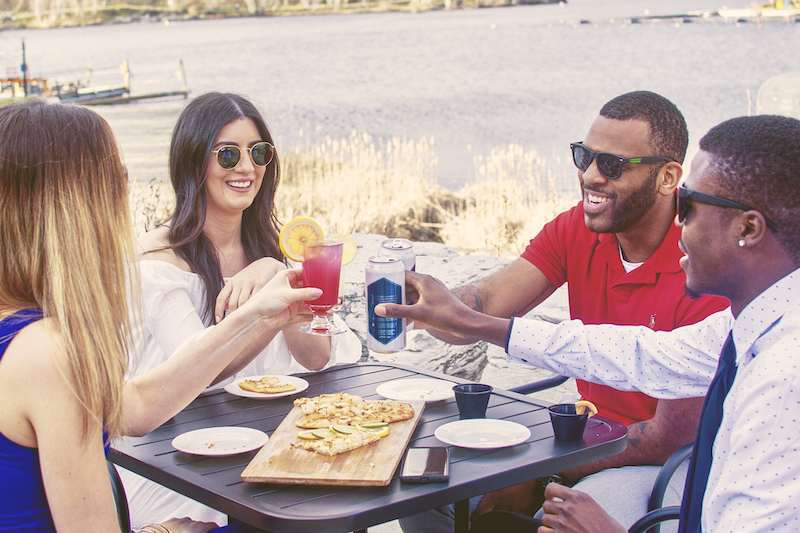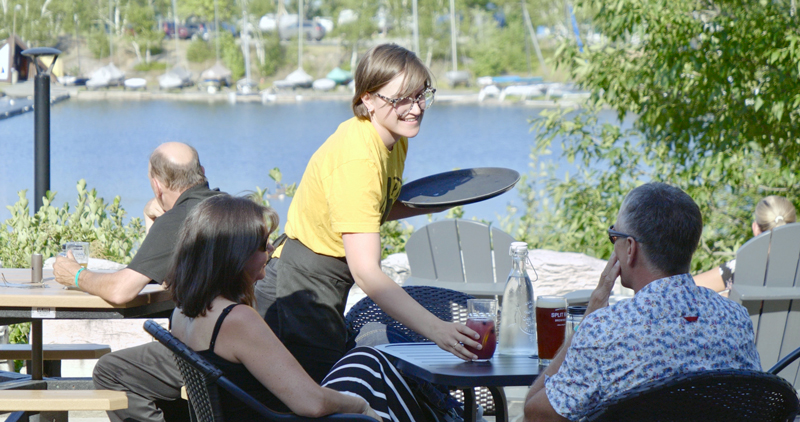 ---
OUR MENU
THE PATIO FOOD OFFERINGS
WARM PRETZEL
Pretzel, cheese sauce, mustard — $7
DEVILED EGGS
Egg, mayonnaise, mustard, hot sauce, paprika, scallions, hickory sticks — $8
DEEP FRIED CHEESE CURDS
Breaded curds, marinara — $9
PANCAKES AND CANDIED BACON
Candied bacon, pancakes, syrup — $11
CREAMY ARTICHOKE DIP
Artichoke hearts, warm creamy cheese blend, parmesan, pitta chips — $14
GRILLED SHRIMP FLATBREAD
Flatbread, grilled shrimp, mozzarella, parmesan — $15
COMPOSED SALAD
Greens, pickled beets, roasted sunflower seeds, cucumber, grilled halloumi, grapefruit vinaigrette — $16
WHOLE CHICKEN WINGS
Wings, choice of flavour (lemon pepper / honey garlic / butter chicken / BBQ / hot / chili garlic), crudités, blue cheese dip — $16
NACHOS
Chips, shredded cheese, scallion, tomato, bell pepper, jalapeño, salsa, sour cream — $18
(add guacamole / extra salsa / extra sour cream — $3 / each; add pulled pork / pulled chicken — $4; vegan cheese and ground — $6)
MEDITERRANEAN PLATTER
Olive tapenade, garlic hummus, red pepper hummus, pita, crudités, olives — $18
HUMMUS-GUAC AND CHIPS
Big bowl Zahers Small Batch hummus-guac, chips — $18
CHARCUTERIE BOARD
Kitchen's choice: 2 meats, 3 cheeses, pickles, crackers, mustard — $20
BLUECOAT BURGER
Toasted bun, double beef patty, two slices of cheddar cheese, bacon, onion rings, lettuce, pickle, burger sauce, side of tots or greens — $20 (vegan bun, patties, and cheese available)
---
JUST FOR KIDS
FLATBREAD CHEESE PIZZA
Flatbread, mozzarella, pizza sauce, scoop of ice cream — $7
FINGERS AND TOTS
Chicken fingers, tater-tots, scoop of ice cream — $7
---
SWEETS
BLUEBERRY PIE
Locally sourced blueberry pie, vanilla ice cream — $9
CHURROS
Churros, cinnamon and sugar, caramel sauce — $9
---
THE PATIO BAR OFFERINGS
* NOT AVAILABLE ONLINE *
1OZ. SPIRITS
Rail — $6
Premium — $8
REGIONAL CRAFT BEER
Selection from local breweries — $7
CIDER / CAESAR / TWISTED TEA
$8
PENINSULA RIDGE WINE
Chardonnay / Sauvignon Blanc / Cabernet Merlot / Shiraz
6oz. — $7
9oz. — $10
PENINSULA RIDGE SANGRIA
RED or WHITE
Glass — $8
Pitcher — $22
SIGNATURE COCKTAILS
Tennessee Tea (Jack Daniels Tennessee Honey, Jack Daniels Tennessee Fire, fruit tea) — $10 (1.5 oz.)
SN Fizz (gin, lemon, lime, mint, maple syrup) — $10 (1.5 oz.)
SLUSHIES
Lime, cherry, blue raspberry — $4
(Make it a Big Kid Slushie for $6 more!)
NON-ALCOHOLIC
Regular — $3
Premium — $4
---

​
---
Please note that the following enhanced safety and sanitation protocols are in place for the protection of our guests and team
WHAT WE ARE DOING TO HELP YOU STAY SAFE:
We have implemented additional cleaning procedures in our kitchen and on The Patio to ensure you and your food are safe
Tables and chairs are cleaned and sanitized after each use
Restrooms are cleaned and sanitized every 15 minutes
Sanitization stations will be available for guests
All Patio team members are protecting themselves and others by adhering to the highest level hygiene policies including regular hand washing and alcohol based sanitizer — only staff who are symptom-free and have not been exposed to anyone who is sick will be working
All Patio team members will be wearing face coverings
All payment devices are constantly being sanitized and we encourage guests to use debit and credit when possible
WHAT TO EXPECT:
If you are feeling ill or have any symptoms of illness, we ask that you do not enter The Patio — please return when you are feeling better!
No parties larger than six will be permitted
While waiting to be seated please follow the social distancing lines set out before you and respect the space of others
Please sanitize your hands prior to entering The Patio and respect social distancing
Our tables are positioned to allow for social distancing, please do not move the tables
Please follow the directional pathways when entering and exiting The Patio
Once seated please remain at your assigned table for the duration of your stay
Our restrooms are located inside — please follow designated the pathway to the restrooms
No more than two occupants in a restroom at one time
In the event of sudden weather changes, the building is NOT accessible to The Patio patrons — please plan your visit accordingly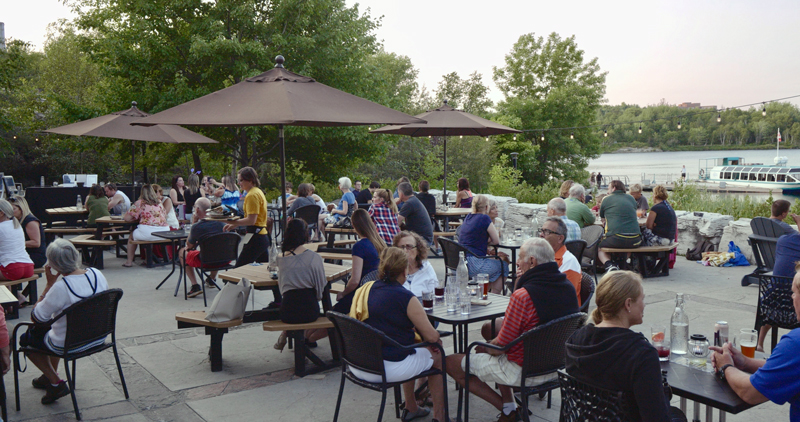 Failure to follow sanitation and safety protocols may result in your ejection from The Patio. If you have any questions, concerns or comments please ask to speak to a member of our management team. We are thrilled to have you here with us; stay safe, happy and healthy!
---
FURRY FRIENDS WELCOME!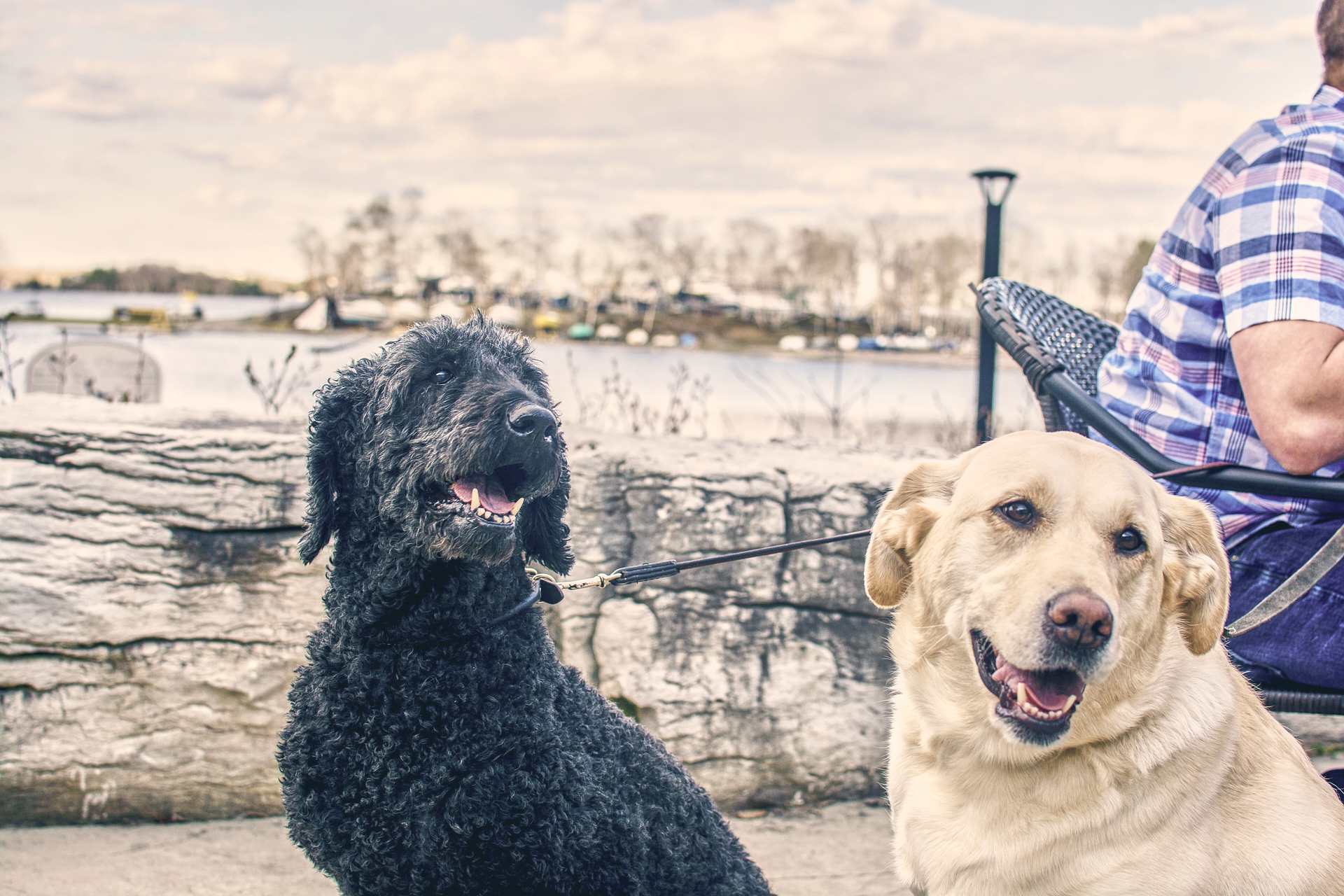 You bring the leash, we'll provide the water bowl!
---
HOURS
🕔
THURSDAY — 4pm to 10pm
FRIDAY — 4pm to 10pm
SATURDAY — 11am to 10pm
SUNDAY — 11am to 8pm
LOCATION
🧭
100 Ramsey Lake Road
Sudbury, ON P3E 5S9
(on the shores of Ramsey Lake at the back of

Science North

)
CONTACT US
✉️
(705) 522-3701 ext. 237


thepatio

[at]

sciencenorth.ca
PARKING
🅿️
Free Parking is available at

Science North

all summer long!