SUDBURY CELEBRATES
CANADA DAY!
---
TUNE IN!
---
Presented in partnership with Science North, Sudbury Multicultural and Folk Arts Association, and Northern Lights Festival Boréal!
---
Greater Sudbury's BIGGEST Family Friendly Canada Day Celebration!
---
Join us for a virtual Canada Day celebration on Thursday, July 1st, 2021 from 10:00am – 12:30pm!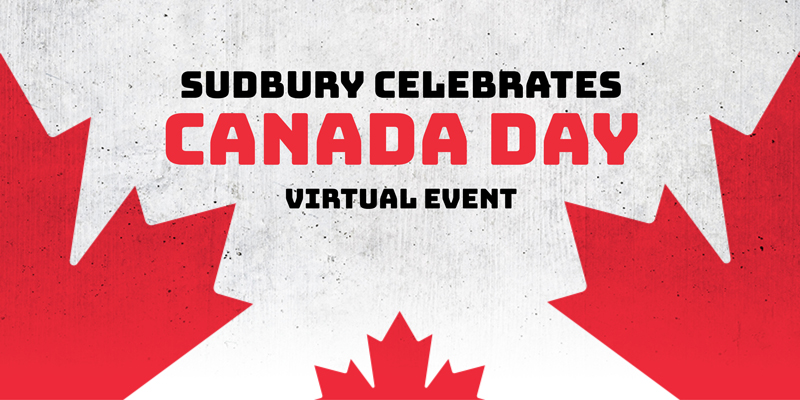 We are hosting this year's Canada Day celebrations virtually to celebrate our country, people, culture and values. Kids and adults alike will enjoy a day filled with festivities including cool science, musical performance, and interactive multicultural entertainment! Learn traditional dance steps, culinary tips from local experts, and more.
Plus, take your celebration offline by participating in our Canada Day scavenger hunt available on the GooseChase app. You could win a Canada Day STEM kit and be featured on Science North's social media!
WHAT TO DO:
Download GooseChase on your mobile phone (iOS and Android compatible)
Create an account or play as a guest
Search game code 5WDK4J
Create your player profile and join the challenge
Begin uploading your submissions – you could even have a chance to be featured on

Science North

's social media!
Rules and regulations can be found here (coming soon)
* NOTE: THE SCIENCE CENTRE REMAINS CLOSED
---
CRAFT WITH A BLUECOAT
Download the following template to craft with a Bluecoat during the Canada Day broadcast!
WHAT YOU'LL NEED:
Paper
Scissors
Glue
Colouring pencils (optional)
---
Canada Day PERFORMANCES
YES THEATRE
Since 2010, YES Theatre has become an integral part of the Northern Arts and Culture scene. They are the leading company for developing fostering the voice of young artists within our region. Past productions include Hair, Rent, Jesus Christ Superstar, In the Heights, Fiddler on the Roof, Hairspray, Billy Elliot, the YES Theatre Orchestra productions of Beauty and the Beast and The Sound of Music!
---
INDIA-CANADA ASSOCIATION OF SUDBURY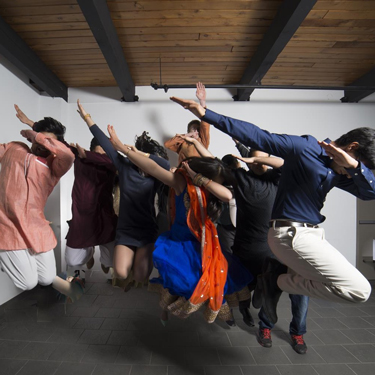 The India-Canada Association of Sudbury is a community organization whose mission is to preserve and promote the rich and diverse cultural heritage of India; to foster collaboration among people of Indian origin and broader Canadian community; to advocate and ensure effective representation of members in social, political and cultural life for the benefit of our community at large.
---
NORTHERN LATIN FLAVOUR DANCERS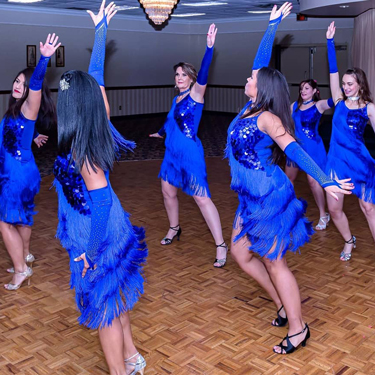 Northern Latin Flavour is a dance group that brings the Latin heat to Northern Ontario. The group was founded by Zoi Monroy, who is the only Salsa dancer who teaches Salsa and Bachata style dancing in the city. Zoi empowers people through dance and believes that no matter what age, gender or cultural background, dancing is a universal language people can share together.
---
CHINESE COMMUNITY DANCE GROUP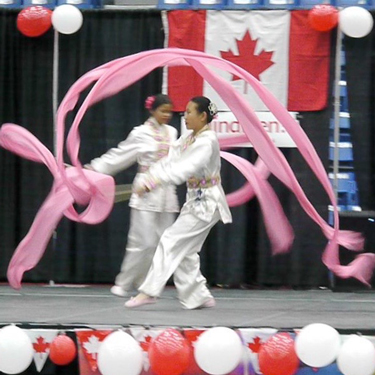 The Sudbury Chinese Community Dance Group is a non-profit, non-political organization. It's an association of all Chinese people of different backgrounds, from different regions and of different occupations. Since its establishment eight decades ago, the organization has changed its name many times but the principles and values it is based upon have remained the same. The community recognizes that the world is a big family and that we are all one. Solidarity is the key of survival. Preserving and promoting the Chinese cultural heritage are the principle objectives the community sets out to achieve. As an original member of the Sudbury Multicultural & Folk Arts Association, the Chinese Community works to share our rich cultural heritage with all Canadians.
---
M's JOY OF DANCE
Join Deb, Jill, Murielle, and Sue for a Fusion-style dance! Complete with costumes and folkloric dance styles from the Middle East, North Africa, Spain, and India, it is a modern style of Belly Dance always with a lead dancer implementing cues and transitions for improvisational performances.
---
APOLLO RESTAURANT
The Apollo restaurant was established in 1970 by George and Toula Sakellaris. Famous for their homemade Greek specialties, The Apollo specializes in traditional authentic Greek foods and desserts, Angus Beef, and much more! Join Toula on Canada Day and learn how to make Toula's Pasta!
---
JULIE KATRINETTE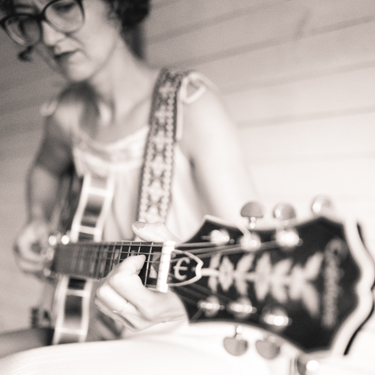 Julie Katrinette is the country-folk infused musical project for singer / songwriter Julie Houle, most commonly known as a member of local garage rock group the Ape-ettes. Her first solo album Let's Not Complicate Things (with our minds), features the artistry of a few other high-spirited and prolific local musicians, and will be available for purchase as of July 1st on vinyl as well as on digital platforms. Julie's lyrics speak to the raw and honest beauty that can be born, when we delve into our darkest places and commit radically to self-acceptance, growth and forgiveness. These tunes are sure to tug at your heartstrings while also quite possibly, making you dance around your living room turntable.
---
M.D. DUNN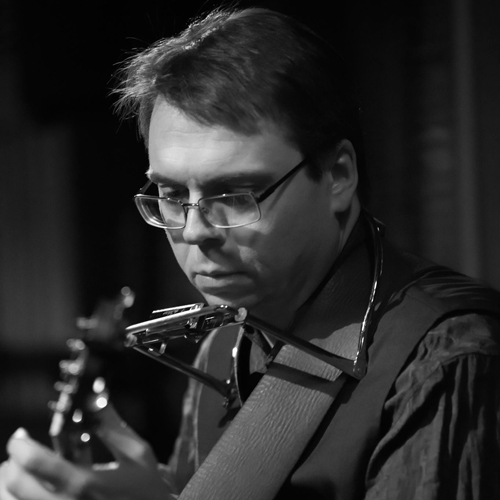 M.D. Dunn has performed for three decades and released nine albums since 1993. His latest album, The River Lately, was released in 2018, and his third book of poems, Even the Weapons (BuschekBooks) was published in 2014. Mark's music has been played on CBC, NPR, and many college and community stations. He is a past winner of Northern Lights Festival Boréal's Meltdown competition, and festival performer.
---
HANNAH SHIRA NAIMAN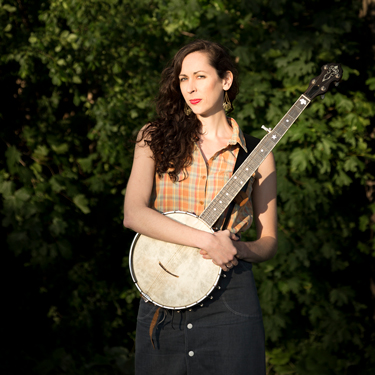 Named "Traditional Singer of the Year" (2017) by the CFMAs, Hannah Shira Naiman's banjo-grounded songs dance the listener into the Appalachian Mountains and eras back in time, drawing on her roots in Toronto's 'old time' folk music community to share powerful tales of hope and loss. With a sound that's been described as a cross between Gillian Welch and Sarah Harmer, Naiman crafts original songs that ring with influences of Ola Belle Reed, The Carter Family, American old time, and traditional English ballads.
---
BRYDEN GWISS KIWENZIE
Bryden Gwiss Kiwenzie, lives in Sudbury, ON, with ties to Wikwemikong First Nation, Cape Croker, ON and Indian Brook, NS. Kiwenzie grew up on the pow wow trail and has been dancing Northern Traditional since he was two years old. "I've had a lot of teachers who've taught me about the drum and drum etiquette," says Kiwenzie, "I've spent my whole life at the drums in powwows… and I've been making beats since I was a teenager." His first album Round Dance & Beats (Pow Wow) was nominated for Indigenous Music Album of the Year at the 2017 Juno Awards. Kiwenzie blends crisp hip-hop production with traditional pow wow singing and drumming. He produces the beats, but also often delivers the vocals tracks, which makes his style unique among a generation of Indigenous artists exploring this powerful fusion. In 2020 he released a follow-up album, The Forgotten T.R.U.T.H., which addresses the sixties scoop and the tragic legacy of residential schools, among many other themes and topics.
---
ABOUT OUR PARTNERS
NORTHERN LIGHTS FESTIVAL BORÉAL
NLFB is a non-profit, charitable music presenter in Northern Ontario. The organization provides valuable exposure and career development opportunities for emerging artists, while also presenting highly acclaimed artists, and keeping the region on the map for acclaimed touring acts.
THE SUDBURY MULTICULTURAL AND FOLK ARTS ASSOCIATION
The Sudbury Multicultural and Folk Arts Association has been around for over 50 years, one of the original Multicultural organizations in Ontario.  Sudbury Multicultural and Folk Arts Association, works towards building bridges between Newcomers and existing services, identifying and solving issues.  Providing multicultural services to the community of Sudbury.  As an umbrella organization to over 30 delegate groups with a client population of over 30,000 citizens of Sudbury.  We are managed by an elected Board of Directors, consisting of a maximum of 17 members elected from the various ethnic and cultural groups. The Centre is committed to maintaining high standards of community service, volunteerism and protection of human rights and serving Newcomers to the well adapted to contribute to Canadian society.
---
SPONSORED BY


---
MEDIA PARTNERS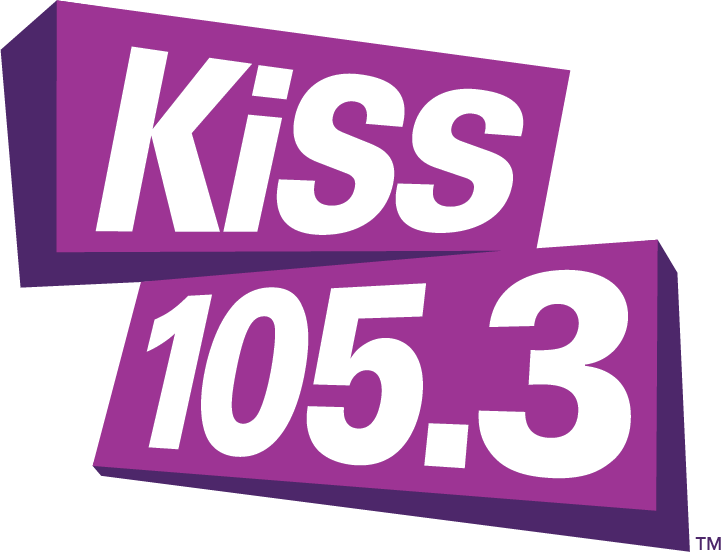 ---
IN COLLABORATION WITH