REDISCOVER YOUR SCIENCE CENTRE, ALL GROWN UP!
it's not your average place to play...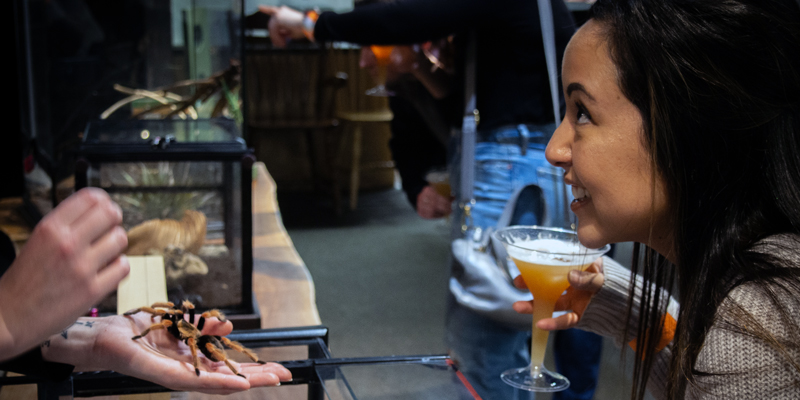 NIGHTLIFE on the Rocks is a series of nights just for adults. Enjoy an entertaining evening filled with creatures, cocktails, and concoctions as you and your friends are dazzled by our hot topics, live experts, and savvy science. It's a night out that you can't find anywhere else. What are you waiting for?
---
NEXT EVENT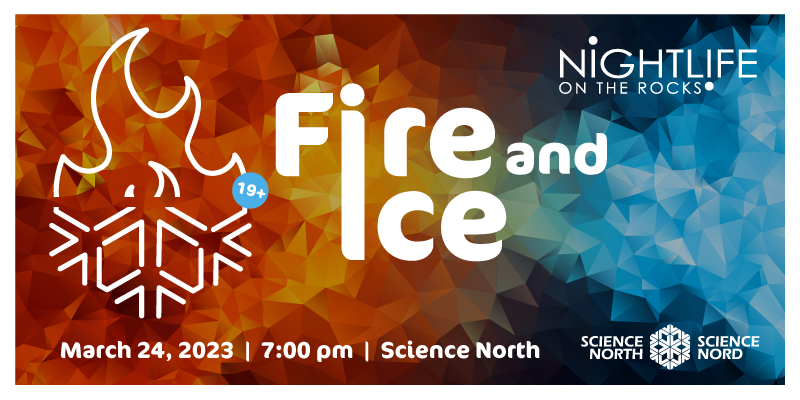 FIRE & ICE 🔥🧊
MARCH 24, 7:00pm
In person at
SCIENCE NORTH
$22 General Public
$20 Members *
19+
* MEMBERS SAVE 10%!
What's fiery hot, ice cold and fun all over? The new NIGHTLIFE is coming in March and it's 🔥 Fire & Ice 🧊. Warm up your brain and body with both mental and physical activities sure to leave you thirsty for that ice-cold beverage. Whether you melt under the pressure is up to you! 
Join us on March 24 for NIGHTLIFE at Science North and get ready for some serious elements!
ACTIVITIES 
BLUBBER FINGERS: Don't let this one slip through your fingers. With this Blubber Glove experiment, test a blubber substitute on a small scale and see what it's like to take a dip in cold water without turning into a human popsicle.
DRUNKEN DUNKIN': Think you can throw "snowballs" in buckets for points?  Easy you say? Using our beer goggles, how many points do you think you can get?
HOT GIRL ILLUSION:  Want to confuse your brain? Try the 'thermal grill illusion' experiment and see what's hot.   
WOOD 'FEEL THE BURN' COASTERS: Does your mother's voice ring in your ears about rings on her tables still? Come wood burn yourself a coaster and make your mother proud.
Plus many more!
---
UPCOMING EVENTS
MAY 5 — Wet N' Wild 💦
SEPTEMBER 22 — Fright Night 👹
NOVEMBER 17 — Brewed in Cold Blood 🍺🥶🩸
MARCH 22, 2024 — Best Buds 🫂
---
A NOTE TO MEMBERS:
We get it…no one likes to hear that their favourite science and cocktail event is no longer free with a Science North membership. But hear us out; the current global economic state has been very challenging for us all. Because of this, Science North has unfortunately had to re-evaluate some of our offerings and NIGHTLIFE on the Rocks was regrettably on that list.
We always work hard to ensure our members are valued and receive benefits for their ongoing support. Please be patient with us while we switch gears on our adult programming for members. In the meantime, enjoy a 10% discount to NIGHTLIFE events. If you have any questions or comments, please contact the New Audiences team at newaudiences [at] sciencenorth.ca.
---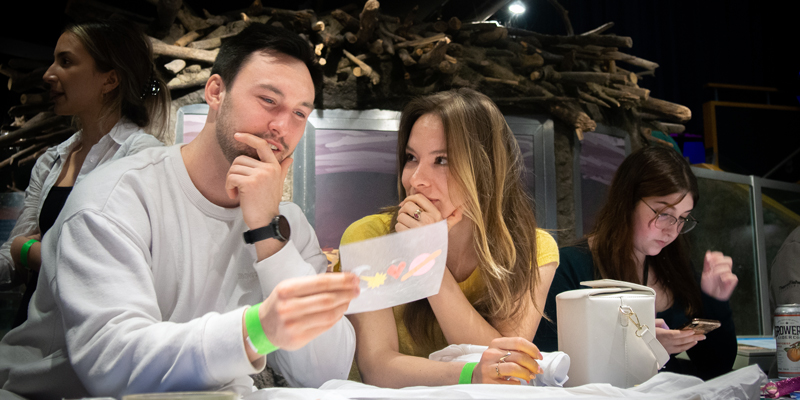 ---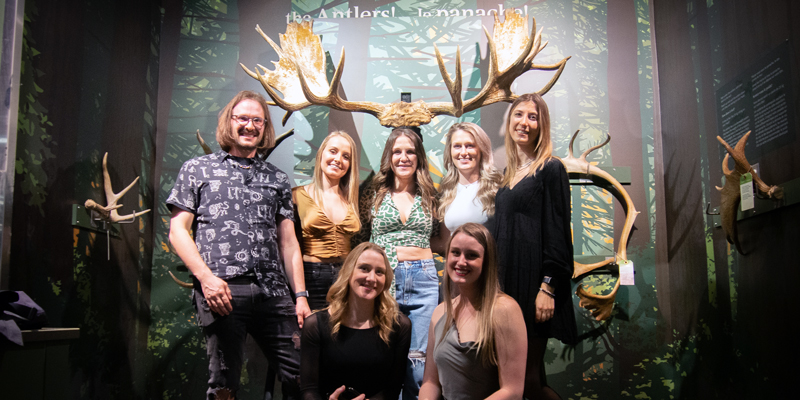 ---
What's Included? (for in-person events)
Admission to the Science Centre

Special Hands-On Activities

Live Science Shows

Guest Experts

Live Trivia with Nickel City Trivia

Cash Bar and Food for Sale
* NIGHTLIFE ON THE ROCKS EVENTS ARE 19+
---
PRICING (for in-person events)
GENERAL PUBLIC
General Admission – $22
MEMBERS
$20
MEMBERS SAVE 10%!
---
QUESTIONS AND PROTOCOLS
HOW DO I PURCHASE TICKETS?

Tickets can only be purchased online. The general public and members must get their tickets by following this link.

I'M A MEMBER! HOW DO I GET MY TICKETS ONLINE?

Follow this link.

WHAT IS

SCIENCE NORTH

DOING TO KEEP ME SAFE?

Your health and safety are our top priority. We have made some changes, so you can focus on having fun. Limited capacity for the event and activities, contact tracing, face coverings, enhanced cleaning and increased handwashing stations are some of the ways in which we are working to keep you safe.

DO I HAVE TO WEAR A MASK DURING THIS EVENT?

As of March 21, visitors will no longer be required to wear masks when visiting Science North attractions, however visitors may continue to do so on a voluntary basis.

WILL FOOD AND DRINKS BE AVAILABLE FOR PURCHASE?

Yes, debit, credit and cash will be accepted for food and beverages. However, all food and beverages must be consumed in a designated area, which is near the Prototype Lab area on the fourth floor.

I HAVE NIGHTLIFE BUCKS FROM A PAST EVENT, CAN I USE THEM?

Yes, any NIGHTLIFE Bucks that expired on March 31, 2020 will be accepted. New NIGHTLIFE Bucks will not be available for purchase, however, debit, credit and cash will be accepted for food and drink purchases.

WILL I BE REQUIRED TO SOCIALLY DISTANCE FROM OTHERS?

Yes, we ask that all visitors respect and follow distancing protocols at all times by staying 2 metres apart. When present, please stand on the floor markings until the person or group ahead of you moves to the next marking.

WILL THE SPACE BE REGULARLY SANITIZED?

Yes, Bluecoats will be disinfecting and sanitizing each station and all high-touch surfaces throughout the night.

WILL THERE BE ADDITIONAL HANDWASHING OR SANITIZATION STATIONS THROUGHOUT THE CENTRE?

Yes, sanitizing and increased hand washing stations will be available throughout the science centre.
---
FREQUENTLY ASKED QUESTIONS
WHAT ARE NIGHTLIFE ON THE ROCKS EVENTS?

NIGHTLIFE on the Rocks events are evening events for adults aged 19+ and each has a unique, adult theme. You'll also find activities, workshops, shows, presentations, guests, music, and drinks.

WHEN ARE THESE EVENTS?

We host six NIGHTLIFE events per year in February, March, May, July, September, and November.

Our July event is hosted at Dynamic Earth with all other events hosted at Science North.

All events take place on Fridays from 7—10pm.

WHERE DO I GET TICKETS?

Buy tickets online and avoid the line-up!

You can also purchase tickets at the door before and during the event.

WHERE CAN I FIND EVENT INFORMATION?

For updates, you can also check out our Facebook and Instagram profiles.

We post event specific details about a month prior to the event date.

DO I GET ACCESS TO THE ENTIRE SCIENCE CENTRE?

You will have access to each of the areas of the science centre that are open. Some events will have all levels/floors open while others will not.

DO I HAVE TO SHOW UP AT 7PM SHARP?

You do not, however, we recommend arriving early on so you can fully enjoy all of the activities we have to offer.

WHAT CAN I DO AT THESE EVENTS?

Each event is specifically themed for an adult audience and features activities, workshops, and guests to fit that theme. You can play with exhibits, participate in activities and workshops, talk to guest experts, watch a show in the Discover Theatre, all while hanging out with friends, both old and new!

The majority of activities run from 7—10pm, however, shows and workshops may run on a timed schedule.

CAN I GET FOOD / DRINKS AT THESE EVENTS?

You sure can! Food and drinks are available for purchase at each event using NIGHTLIFE Bucks. Please ensure yourself a safe ride home — we'll be happy to call you a cab!

WHAT ARE NIGHTLIFE BUCKS?

NIGHTLIFE Bucks are our form of event currency. This helps to speed up the lines for food and bar by eliminating the need to count and dispense change.

1 NIGHTLIFE Buck = $5
NIGHTLIFE Bucks expire on March 31st of every year
NIGHTLIFE Bucks can be purchased at the front desk or inside of the science centre.

IS THERE A DRESS CODE?

We do not have a dress code. Wear whatever makes you feel comfortable!

IS THERE A COAT CHECK? *

We offer a free coat check throughout the winter months.

IS PARKING AVAILABLE? *

During busy events, we have a parking guard to help you out when the lot begins filling up. Parking for NIGHTLIFE events are free. You may also leave your car overnight if you're unable to drive it home.

WHY SHOULD I ATTEND NIGHTLIFE EVENTS?

They're super fun and meant for an adult audience! You get to hang out in the science centre while grabbing a drink and playing games with your friends. It's a chill atmosphere where we always have great music, interesting guests, and cool science!
* We are not responsible for lost, damaged, or stolen items